Tribute to Prof. Gustav Paumgartner (1933-2023)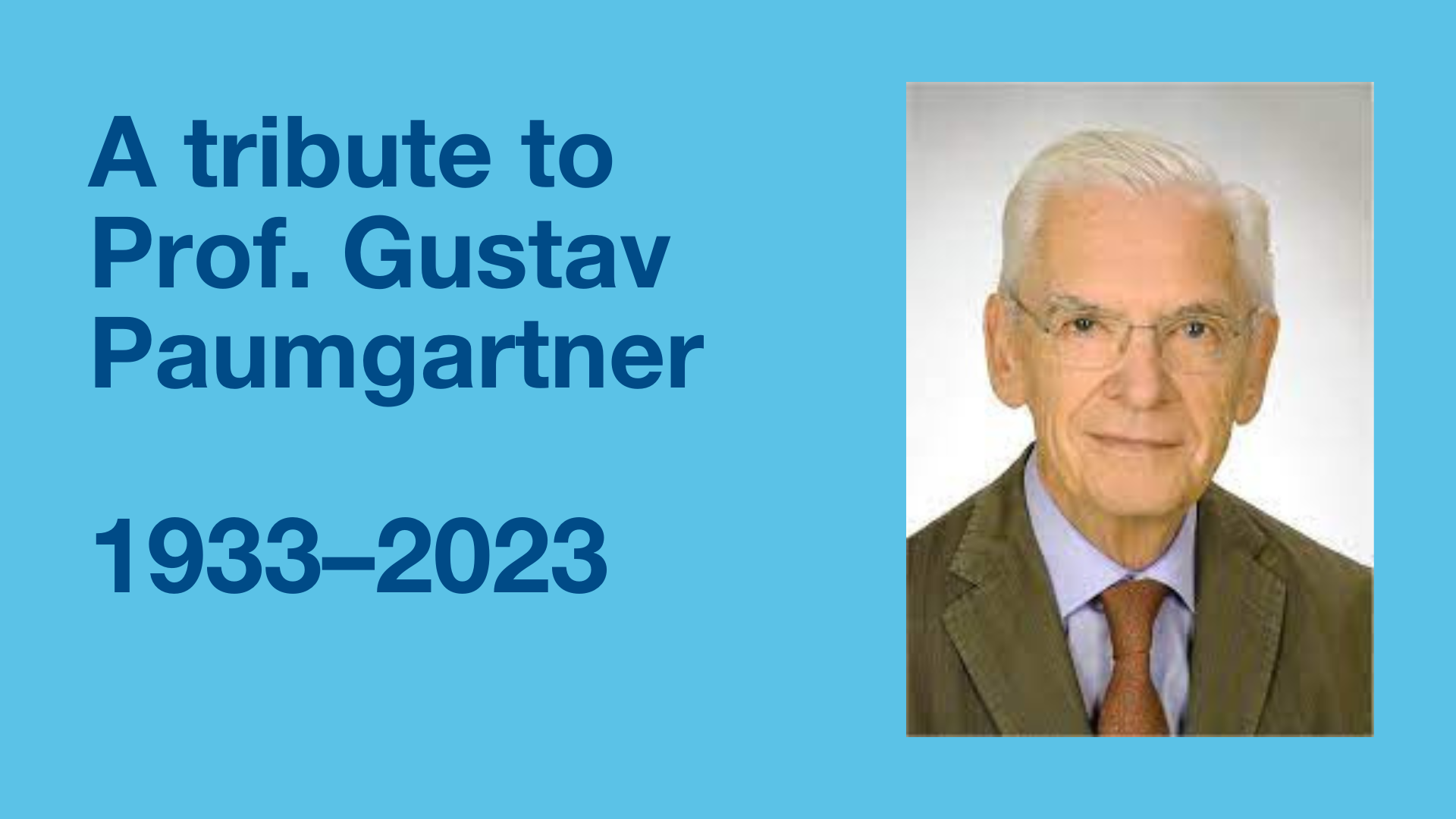 EASL mourns the loss of Gustav Paumgartner, a luminary in the field of hepatology and a true visionary. Born on November 23, 1933, Gustav's contributions to liver research and patient care have left an indelible mark on our community.
Gustav's journey began in Styria, Austria, where he developed an innate curiosity about the natural world. From Graz and Vienna he ventured to Princeton University, where his passion for biochemistry was ignited. Returning to Austria, he blended scientific research with patient care, pioneering advancements in liver physiology.
Gustav's international career included groundbreaking research in New Jersey and Switzerland, focusing on bile acid transport and liver cirrhosis. His work profoundly impacted our understanding of hepatic function and disease.
In 1979, Gustav assumed the role of Chair of Medicine at the University of Munich, where he made large contributions to gallstone research and treatment. His dedication to hepatology expanded to cholangiopathies, leading to breakthroughs in metabolism and therapy.
Beyond his scientific achievements, Gustav's mentorship enriched the field. He served in leadership roles, organised conferences, and contributed to the most prestigious journals (he published and was Associate Editor of the New England Journal of Medicine before he became the Editor in Chief of Journal of Hepatology). In 2017 he received the EASL Recognition award for his lifetime achievements.
In retirement, Gustav continued to mentor and engage in scientific discussions. His legacy lives on through his contributions and the countless lives he touched.
On behalf of EASL, we extend our deepest condolences to Gustav's family and friends. His work, compassion, and dedication to bettering humanity will be remembered and cherished.
The words Gustav himself cited, "guérir parfois, soulager souvent, consoler toujours" – to cure sometimes, to relieve often, and to console always – epitomise his life's work. He will be greatly missed.