Multinational liver societies announce new "Fatty" liver disease nomenclature that is affirmative and non-stigmatising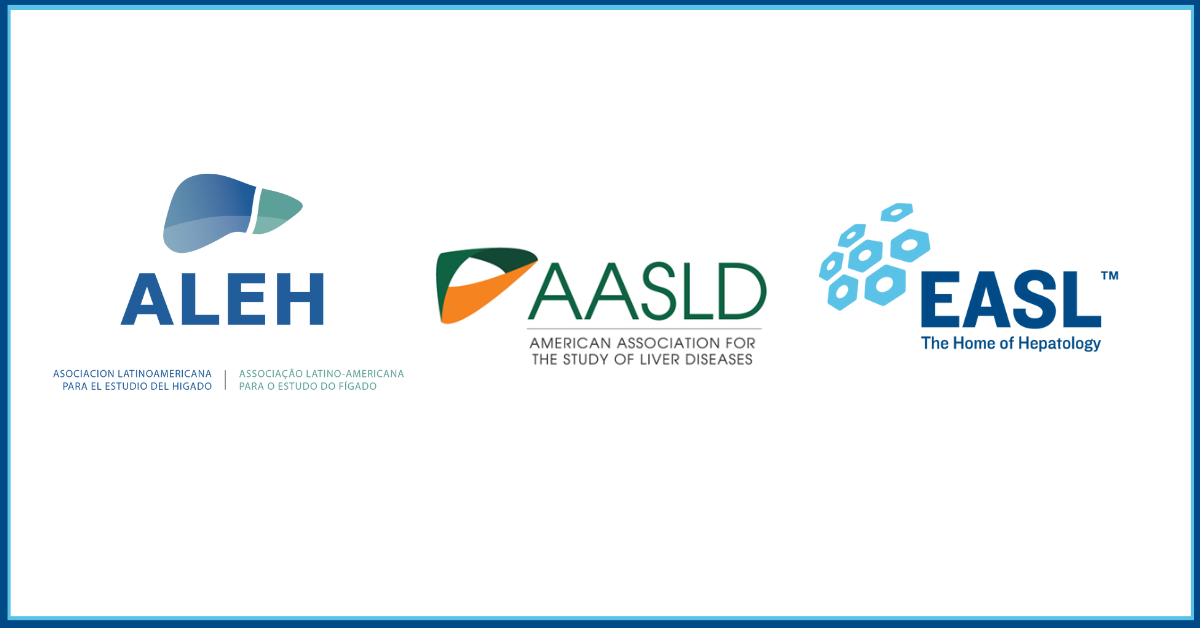 Steatotic liver disease (SLD) is new overarching term with metabolic dysfunction-associated steatotic liver disease (MASLD) replacing nonalcoholic fatty liver disease (NAFLD)
Vienna, Austria, June 24 – At EASL Congress 2023, the multinational liver societies leaders from La Asociación Latinoamericana para el Estudio del Hígado (ALEH), American Association for the Study of Liver Diseases (AASLD), and European Association for the Study of the Liver (EASL) as well as the co-chairs of the NAFLD Nomenclature Initiative announced that steatotic liver disease (SLD) was chosen as an overarching term to encompass the various aetiologies of steatosis. The term steatohepatitis was felt to be an important pathophysiological concept that should be retained. Nonalcoholic fatty liver disease (NAFLD) will now be metabolic dysfunction-associated steatotic liver disease (MASLD). MASLD encompasses patients who have hepatic steatosis and have at least one of five cardiometabolic risk factors. A new category, outside of pure MASLD, termed MetALD (pronunciation: Met A-L-D) was selected to describe those with MASLD who consume greater amounts of alcohol per week (140 g/week and 210 g/week for females and males respectively). Those with no metabolic parameters and no known cause have cryptogenic SLD. Metabolic dysfunction-associated steatohepatitis (MASH) is the replacement term for nonalcoholic steatohepatitis (NASH).
Additional details about the new nomenclatures are available in the multinational liver societies' joint publication:
The transparent and collaborative Nomenclature Development Initiative process started in 2020 with multiple global hepatology and gastroenterology societies, patients and patient advocacy organisations, regulatory experts and industry representatives to determine if new nomenclature would be needed – and if so, to determine the best terms. 
The ultimate goal, by the more than 225 global stakeholder panellists who participated in one or more stages of the Nomenclature Development Initiative, was to ensure there was better nomenclature that could be used around the world to better direct research and funding to save people's lives.
Since MASLD, formerly NAFLD, is the most common chronic liver disease, affecting about 30% of the global population, it is vital that the global liver community coalesce around an affirmative, non-stigmatizing name and diagnosis. 
"With the new nomenclature, the global liver community now has an affirmative name and diagnosis without using stigmatising language. Yet not everyone agrees that this is an issue. The tolerable threshold for the amount of people that feel stigmatised is not for anyone to determine. Simply, if it can be avoided, it should be," said Professor Mary E. Rinella, University of Chicago, Pritzker School of Medicine and co-chair of the NAFLD Nomenclature Initiative.
The stakeholders were nominated by their respective organisations and were diverse regarding their discipline and professional expertise, demographics, and geographic representation. After six stages, including four online surveys and two in-person meetings, the average response rate was more than 75% for the four rounds of data collection with 88% final response rate and 97% of whom ultimately approved the recommendation. We also have more than 60 global societies, patient and patient advocacy groups and other key organisations that have endorsed so far.
"On behalf of the Delphi panel, we are grateful to the global community, including our patient representatives, for their dedication and commitment to the process. They were integral to ensuring we created nomenclature that was clearer and encompassed recent research so that everyone could better understand the disease and improve patient outcomes," said Professor Philip N. Newsome, National Institute for Health Research Birmingham Biomedical Research Centre and Centre for Liver & Gastrointestinal Research and co-chair of the NAFLD Nomenclature Initiative. 
The nomenclature was long overdue for change for a number of reasons, which are identified in the multinational liver societies' joint publication. One is that the field has struggled to come up with adequate nomenclature ever since the original description in 1849 of visceral and subcutaneous adiposity in overfed children by von Rokitansky. The term non-alcoholic fatty liver disease (NAFLD) was chosen simply because we did not have enough data to better understand the pathophysiology and because we lacked a better term. In the absence of alternatives, NAFLD was adopted because it described the presence of fat inside the liver while excluding another common cause, namely excess alcohol. Thanks to the global liver community's research, it is known that most diseases currently designated as NAFLD are related to so-called "metabolic" factors including obesity, visceral obesity, insulin resistance and dyslipidemia.
Through the transparent and collaborative Delphi process that has multi-stakeholder endorsements, the global liver community will remain dedicated to increasing disease awareness, reduction in stigma and accelerating drug and biomarker development for the benefit of patients with SLD and MASLD. 
CONTACT: 
Multinational Liver Societies PR Team