New study evaluates efficacy of pet imaging to manage chronic liver diseases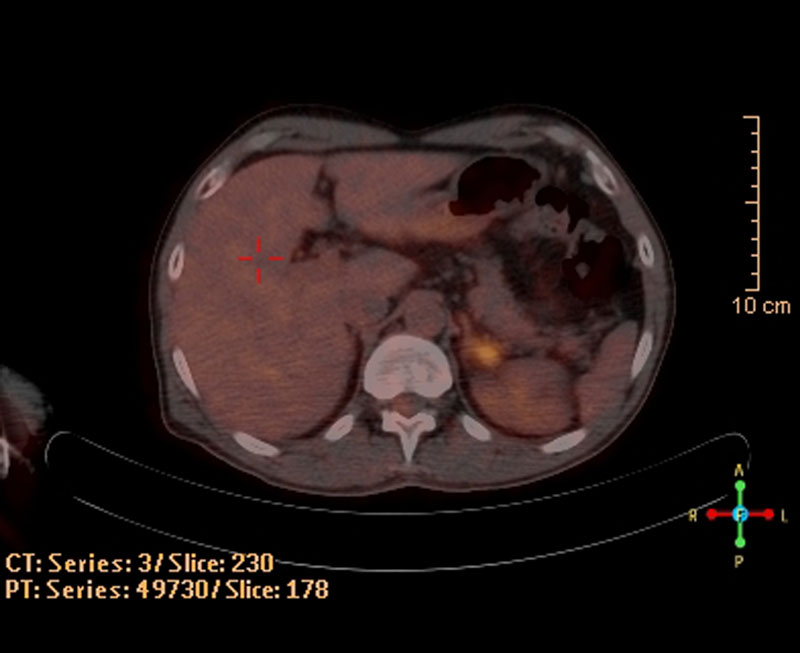 While liver biopsies are powerful and reliable, they are also invasive, painful, limited and subject to complications. These effects may soon be a thing of the past for some patients thanks to new research showing PET imaging with the F-FAC radiotracer can be used as a non-invasive substitute. The study is featured in the October issue of The Journal of Nuclear Medicine.
Sometimes immune cells work a little too hard, leading to attacks on our organs, especially in instances of organ transplant. What results is a lifetime reliance on immunosuppressant drugs, which need to be carefully administered to ensure they are working as intended without dangerous side effects. Physicians look for T cells to determine whether an organ is under attack, requiring a biopsy to sample tissues. Now, PET imaging might offer a non-invasive alternative in the case of immune cell attack on the liver.
To read the full statement, visit: www.snmmi.org