New online course on EASL Campus – HCC: Management of the side effects of immune checkpoint inhibitors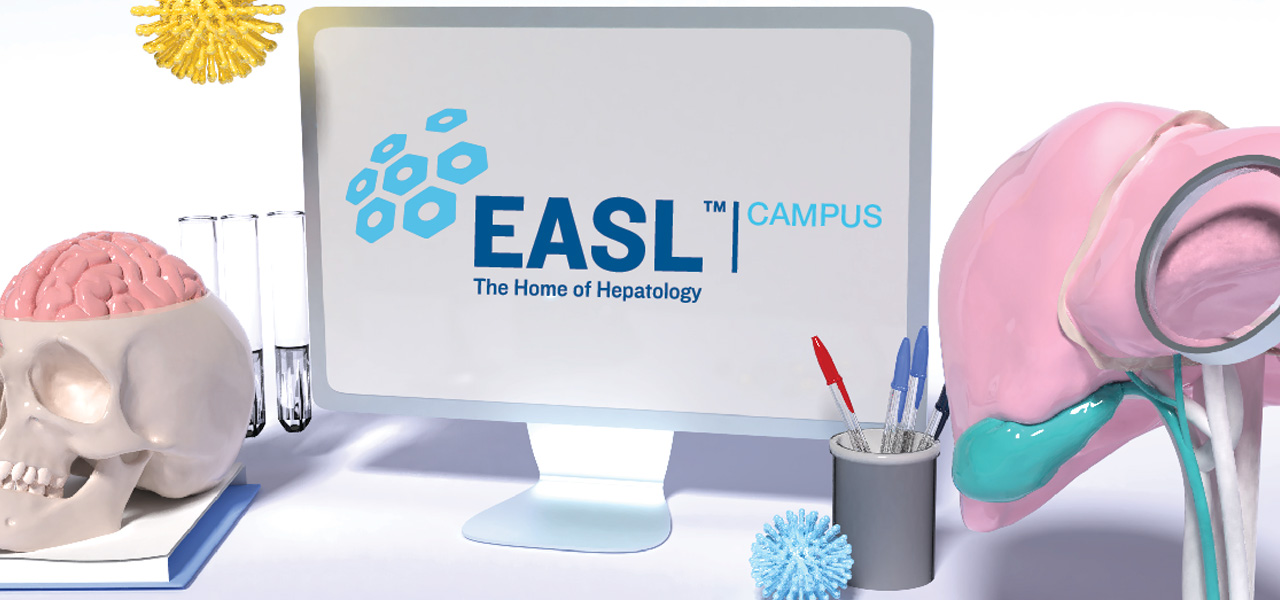 The HCC: Management of the side effects of immune checkpoint inhibitors course* is now available on EASL Campus.
Course description :
In this fascinating discussion, four of the leading experts in the field of hepatocellular carcinoma (HCC) discuss the use of immune checkpoint inhibitors in the treatment of HCC. Follow along as they review several patient profiles to assess whether checkpoint inhibitors are appropriate, and discuss how monitoring and patient management should be modified in anticipation of any adverse events. You will learn about what pre-therapy tests should be conducted, what information is important to communicate to patients and the relative likelihood of different adverse events. Finally, you will see how different laboratory profiles can be caused by different factors, from tumour progression to checkpoint inhibitor treatment itself.
Learning objectives:
At the end of this course, you should be able to:
List the types of patients in whom checkpoint inhibitors should be considered or contraindicated&Describe the common adverse event profiles of immune checkpoint inhibitors
Distinguish the adverse event profiles of tyrosine kinase inhibitors and immune checkpoint inhibitors
Discuss the monitoring needs of patients with HCC receiving immune checkpoint inhibitor treatment
Identify the likely causes of changes in liver-related laboratory markers based on their profiles
Target audience:
Hepatologists
Oncologists
Trainees
General practitioners with interest in HCC therapy
Interested? Then access the HCC course now.
*Please note that this course is only available through self-enrolment of MD and/or PhD, it will not be accessible to other audiences.