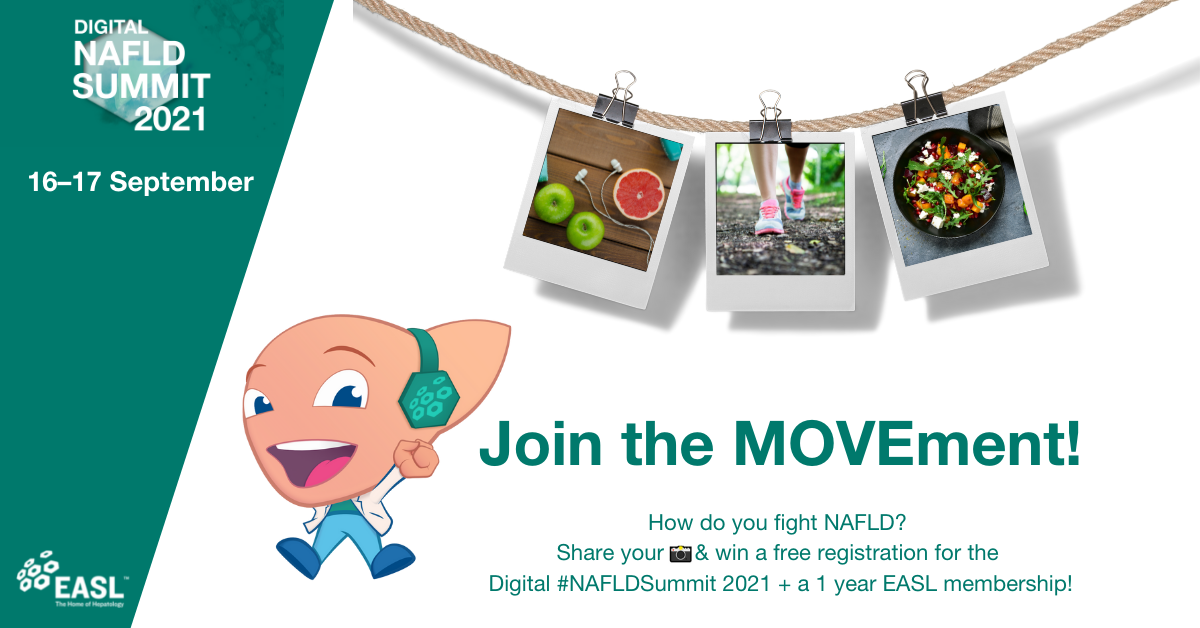 Update 15 September: winners of the competition
1st Prize: Charmaine Matthews
She will receive a free registration for the NAFLD Summit + a 1-year EASL membership
2nd Prize: Alina Demyanova
She will receive a free registration for the NAFLD Summit
3rd prize: Mico Price
She will receive a 1-year EASL membership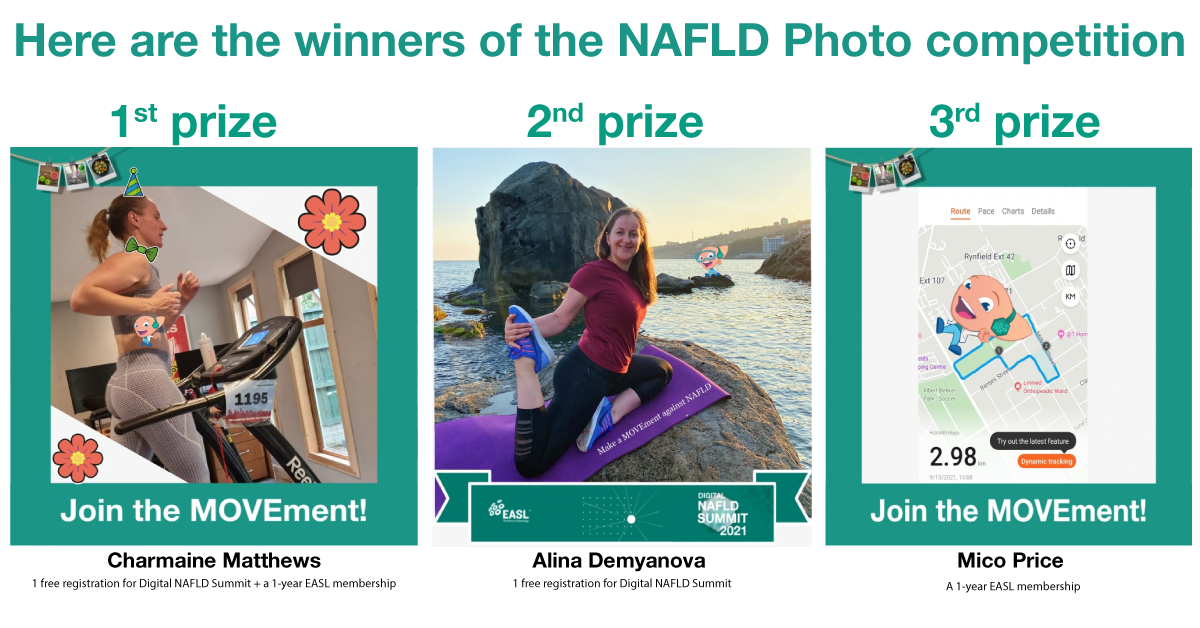 Non-alcoholic fatty liver disease (NAFLD) is a growing health problem. But, we have the power to change that. 
Did you know that lifestyle changes, including diet and exercise, can mitigate the risk of developing NAFLD? 
So, for the next 2 weeks (and to get you in the mood for Digital NAFLD Summit), we're hosting a PHOTO COMPETITION! 
Show us how you are joining the MOVEment against NAFLD!  
What are you cooking? How are you moving? What changes have you made?  
Whether it's alone or with friends and colleagues, upload your picture, add some stickers, and show us how you've been moving to prevent NAFLD!  
The best picture will win a free registration for the summit and a one-year EASL membership.  
How it works:  
📸

Take a picture showing us how you're joining the MOVEment against NAFLD

 
🔼 

Upload your picture and have fun decorating it with our frames and stickers

 
⏩

Share your picture on social media 

 
You have until 14 September to share your pictures. 
We'll be announcing the winner on our website and various social media platforms on 15 September.