Meet our EASL Social Media Ambassadors 2022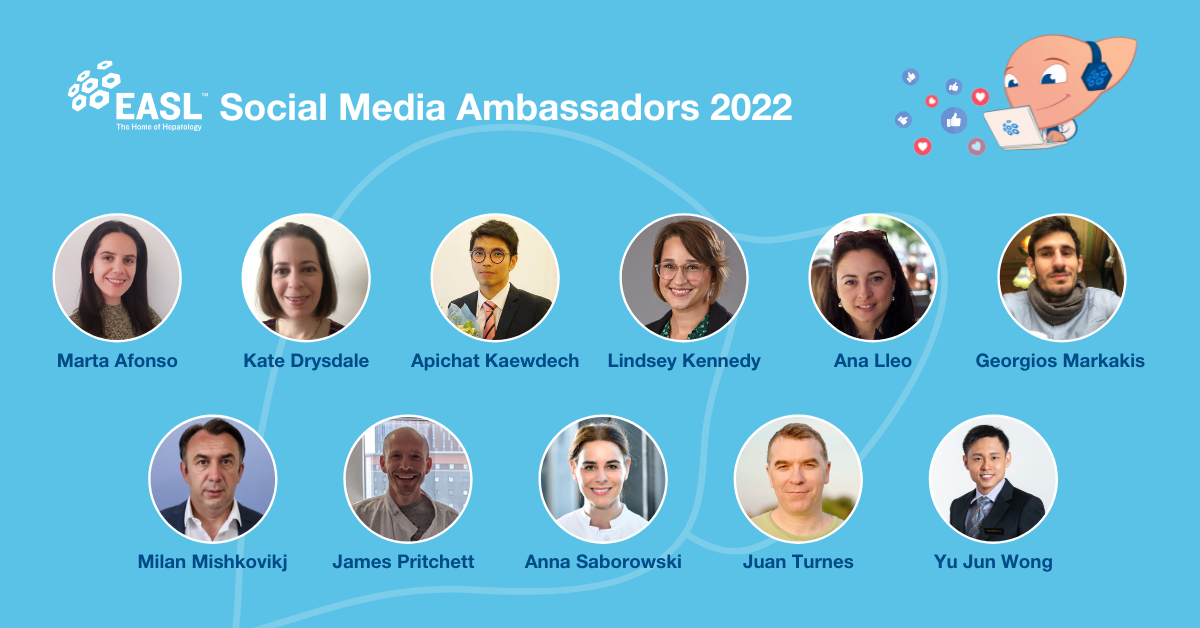 EASL is pleased to introduce the 2022 EASL Social Media Ambassadors! Discover the line-up here below and follow them.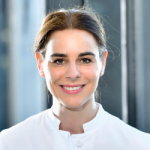 Read her bio
Anna Saborowski is a physician scientist and part of the GI oncology team in the Department of Gastroenterology and Hepatology at Hannover Medical School, Germany. Since her early years in medical school, Anna has been interested in basic research, and she did her postdoc at Cold Spring Harbor Laboratories and Memorial Sloan Kettering Cancer Center, New York, in the laboratory of Scott W. Lowe. In line with her clinical interests, her research focuses on the molecular underpinnings of hepatobiliary malignancies, and she started her own lab in 2015. Anna is well acquainted with the challenges that come with pursuing both clinical work and basic research while having a family, and she is especially dedicated to encourage young scientists to embark on a career in hepatology with confidence. Anna has served as a principal investigator and gender representative in the collaborative research center "Liver Cancer" funded by the German Research Foundation, and she is part of the EASL YI task force since 2020.
Follow her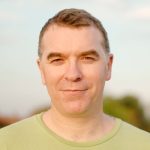 Read his bio
Juan Turnes is a specialist in Gastroenterology with special dedication to Hepatology research, first in Hospital Clinic in Barcelona during 2002 – 2006 and later in Complexo Hospitalario Universitario de Pontevedra aka CHUP.  Nowadays he is the leader of a consolidated team committed to Hepatology research in Instituto de Investigación Sanitaria Galicia Sur. Their main work areas are HCV, Cirrhosis Complications, hepatocarcinoma, and NAFLD. They have a large experience with Clinical Trials and multicentre studies in Hepatology and NAFLD.
Follow him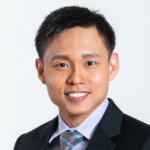 Read his bio
Dr. Wong had completed his training in Gastroenterology Senior Residency, Singhealth, Singapore. He is currently a clinical assistant professor from the Duke-NUS Medical School, Singapore, and a consultant from Changi General Hospital, Singapore. His passion is in the field of liver cirrhosis, portal hypertension, and viral hepatitis. He has published over 40 peer-reviewed articles and served as the editorial member for the Journal of Clinical and Translational Hepatology.
Follow him