Launching Liver Matters: Voices and views from our community
The Home of Hepatology is excited to announce the launch of its blog called Liver Matters: Voices and views from our community
By launching Liver Matters, EASL aims to serve the community in a fresh and different way, not structured by scientific tracks or fields of expertise. We'll be offering you content focused on career and lifestyle, tips and tricks for making it in hepatology, profiles of members of our community sharing their stories, and some behind-the-scenes insights on how EASL events are brainstormed and rolled out.  
With this series, we are expanding what we offer our community and the experiences you can enjoy. We bring you voices and views, and we want to hear yours, too.  
Join us on this new adventure with our very first blogpost dedicated to EASL's Treasurer and decades-long member, Francesco Negro.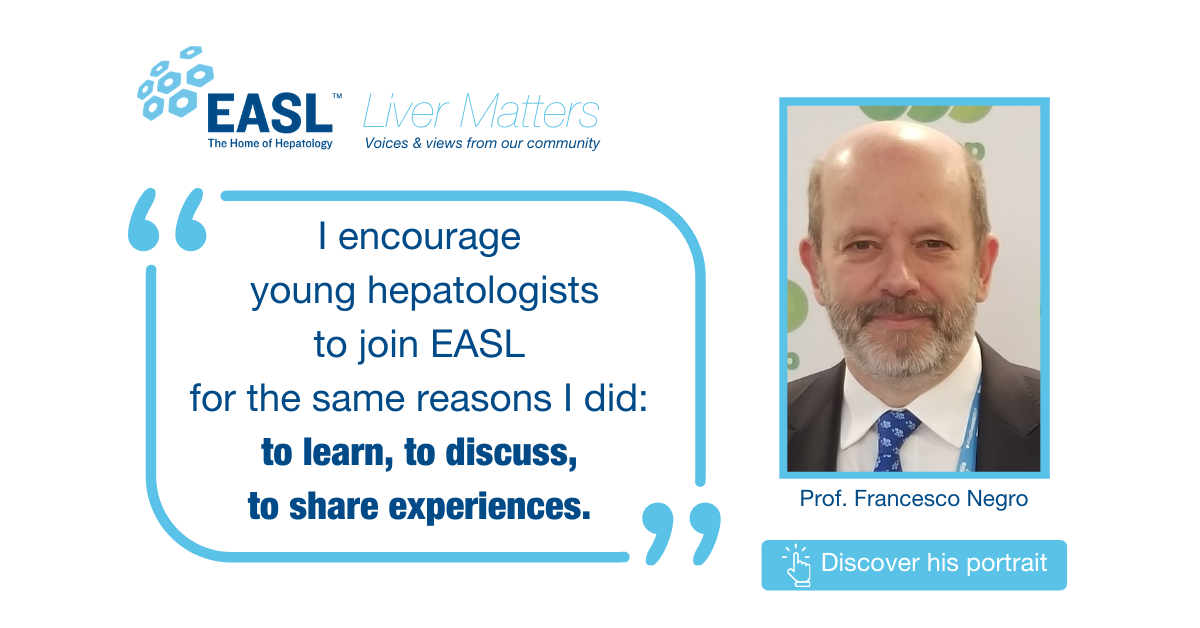 Why did he decide to join EASL, as the Home of Hepatology? How has EASL influenced his career? Discover Francesco Negro's fascinating portrait, from his very first steps at EASL to his wishes for the younger generation and his vision for the future of hepatology.  
Discover his portrait