Introducing the new EASL Membership structure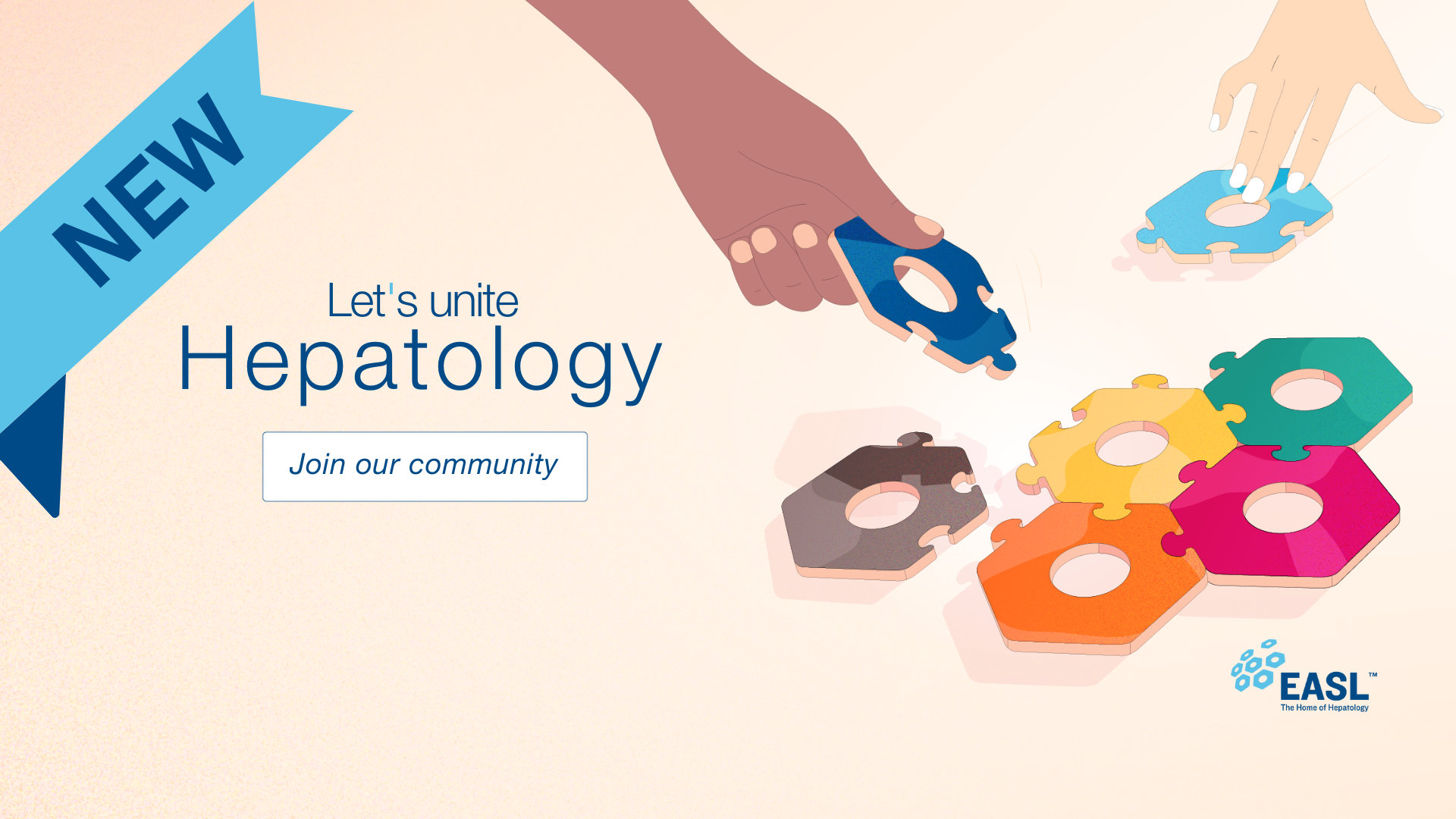 From the very beginning, EASL's mission has been to be the "Home of Hepatology". Providing education to everyone interested in hepatology and engaging with all stakeholders in the liver field wherever they are based. Through its 66 years of existence, EASL has become a leading association in hepatology, and we are proud to have more than 4,500 members from all over the world.
We believe that as a medical association there is strength in numbers. If we build a stronger, more representative, and diverse community, we can achieve more and deliver better services to our members. We want to make EASL more accessible for the next generation of hepatologists, as well as nurses, allied health professionals, and patients. We also want to welcome more professionals from emerging economies and resource limited economies so that they may benefit from our expertise and educational offers.
A larger member base increases our legitimacy and sustainability as a medical association. Therefore, we are excited to announce the following changes in our membership model: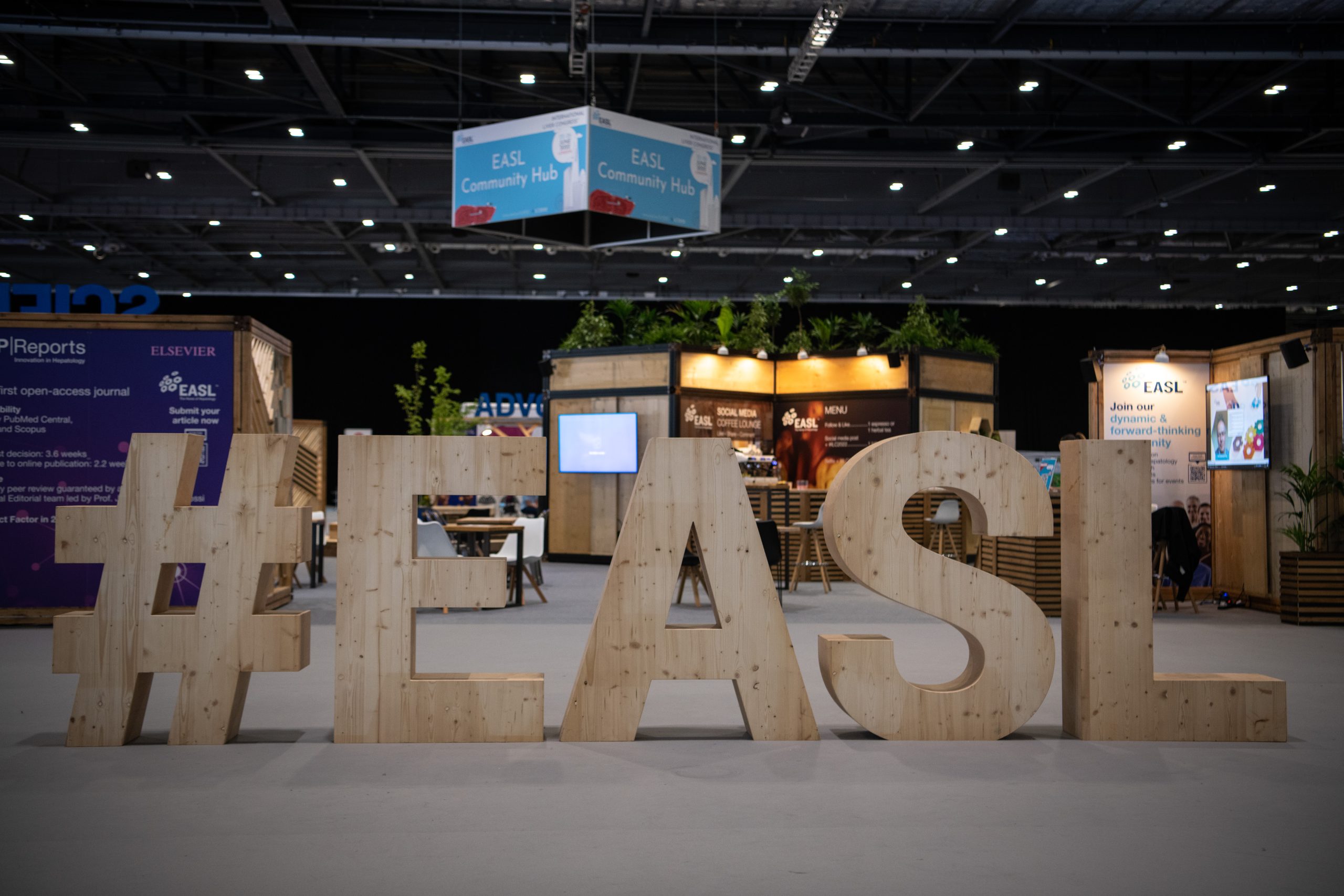 We will lower the access barriers of EASL membership by further reducing the fees for trainees and postdocs, nurses, allied health professionals and patients.
We will introduce reduced membership fees for professionals from emerging economies and provide complimentary membership to professionals from resource-limited economies.
We will increase the value of EASL membership by enhancing existing and adding new benefits.
The new membership fee structure is listed below and goes into effect as of September 2022.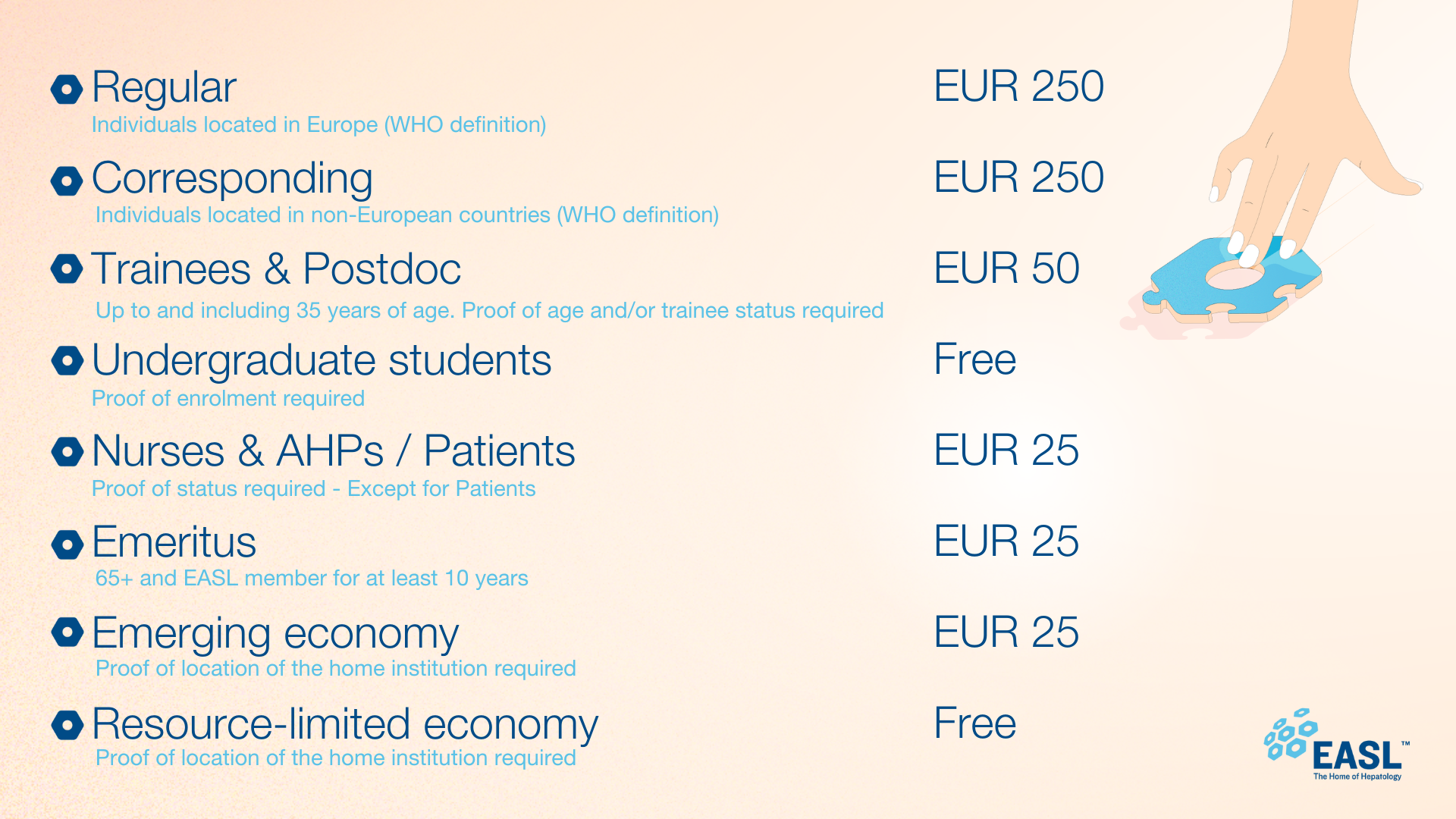 To find out what membership fee applies to you, and what benefits you can receive visit our dedicated webpage. We are convinced that this new model will strengthen our community and provide more value to our members. Join EASL and let's unite hepatology!