New Impact Factors for our EASL medical journals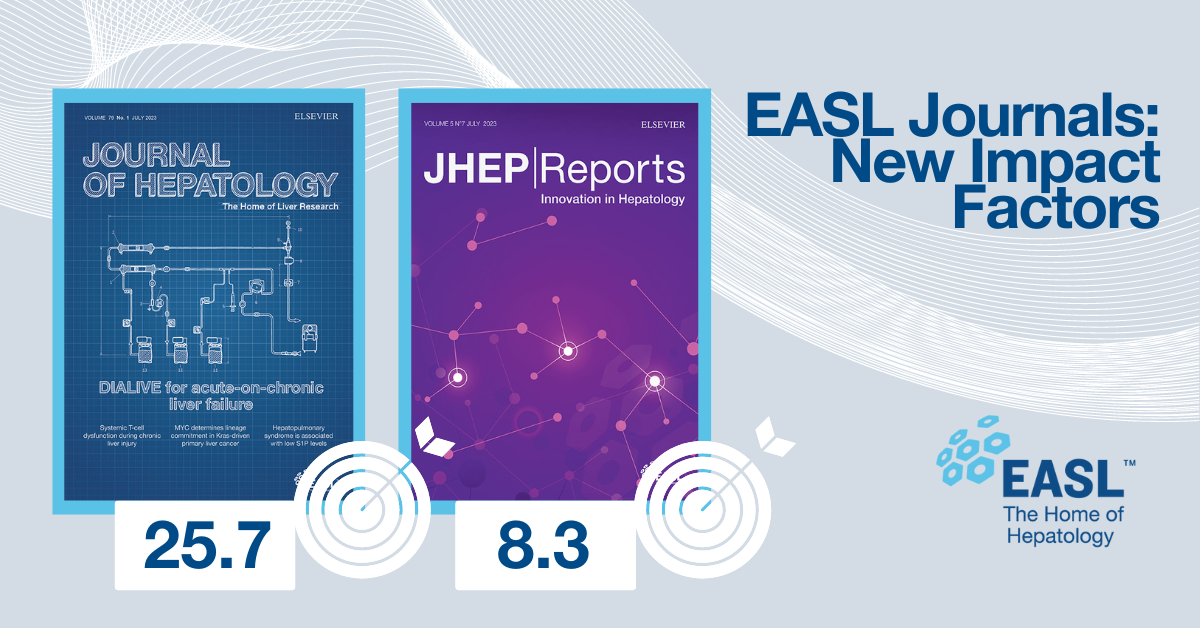 JHEPATOL: Impact factor 25.7
The Journal of Hepatology has solidified its status as the premier hepatology-only journal. It has managed to improve its standing in the highly competitive Gastro-Hep category, securing the fourth position within this category. This accomplishment, under the leadership of Editor-in-Chief Prof. Paolo Angeli and the entire editorial team, demonstrates the unwavering commitment of the Journal of Hepatology to providing high-quality research and valuable contributions to the field of hepatology. The journal has maintained its reputation as a leading publication for hepatologists worldwide.
JHEP Reports: Impact Factor 8.3
JHEP Reports has managed to maintain an impact factor that surpasses that of its main competitors. This achievement underscores the journal's strength and maturity in the field. JHEP Reports continues to publish cutting-edge research and valuable insights, serving as a reliable resource for hepatology professionals, under the leadership of Editor-in-Chief Prof. Jessica Zucman-Rossi and her editorial team.
***
The impact factors of the Journal of Hepatology and JHEP Reports have experienced a decrease compared to the previous year, with new impact factors of 25.7 and 8.3, respectively. A closer examination reveals that both journals have delivered a commendable performance, reaffirming their positions within their fields, as the post-COVID corrections has influenced the impact factors of most medical journals.