Announcing the winners of our #EASLshare competition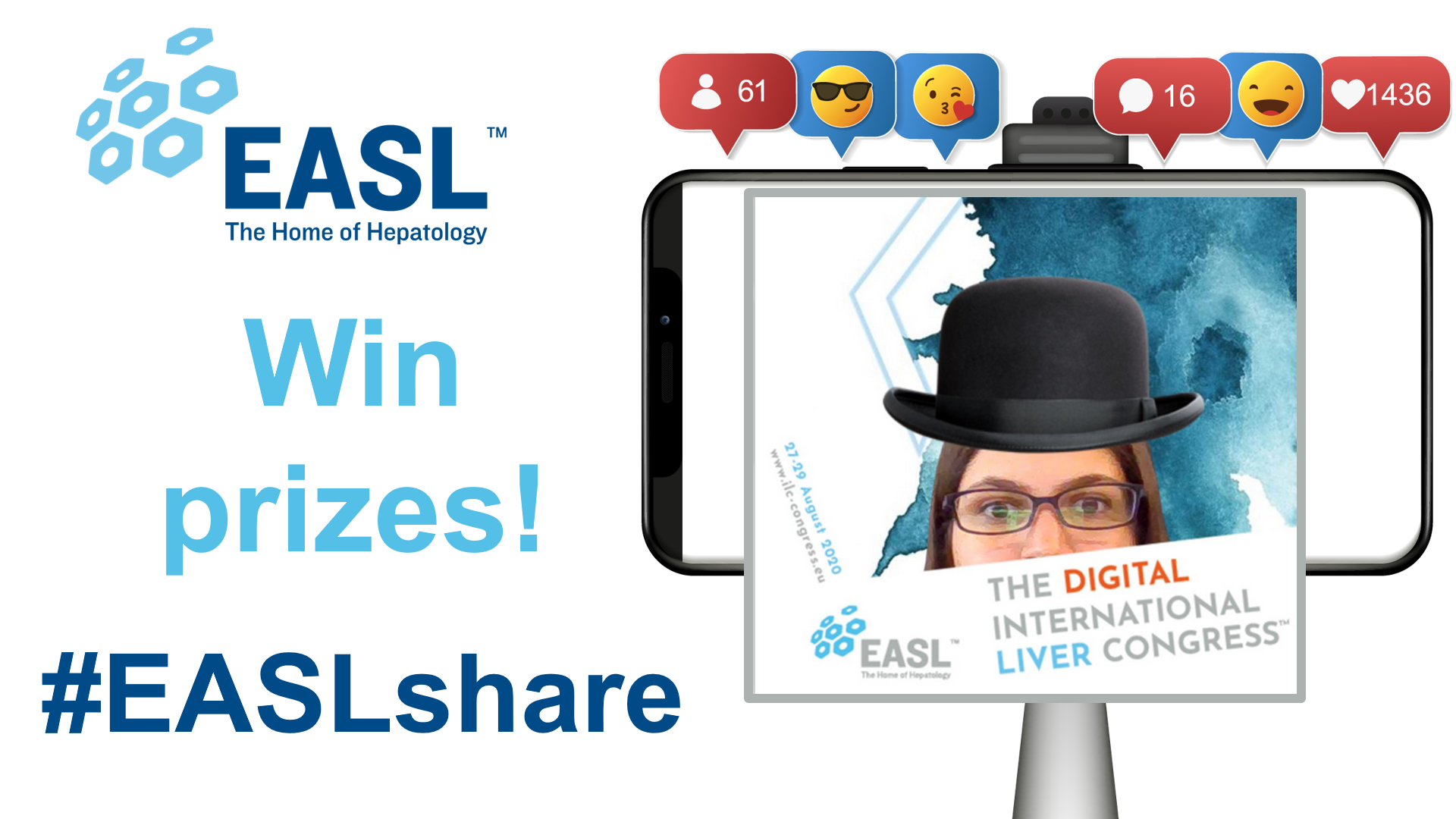 As a fully digital three-day event, Digital ILC 2020 brought together thousands of delegates from all over the world. EASL invited you, the delegates, to take part in the first ever EASL Share competition. We asked you to submit creative entries, anything from an image, drawing, or a piece of your own music, to highlight your participation at our flagship congress.
To find out who the lucky winners are, watch our prize ceremony video.
Discover the top three EASL Share winners
1st prize: Magdalena Filipowicz Sinnreich for her uniquely original, clever, and tongue-in-cheek composition and performance of The Liver Song.
2nd prize: David Marti Aguado for his nifty, witty interpretation of the René Magritte self-portrait, La Clairvoyance. 
3rd prize: Camila Picchio for her entry of conference badges handmade by Camila and her father, on either side of the Atlantic.
We received an amazing array of entries, from all around the world, 60 on Twitter and 260 in our Community Hub photobooth. Music, digital and handmade art, photos, and videos. Inspiring, clever, funny, and upbeat! Browse the top entries below. You can also retweet your favourites.
From 260 selfies in the Digital ILC Community Hub photobooth, we picked the top entries to share with you.