Showcasing ILC 2021 via the Turkish Association for the Study of the Liver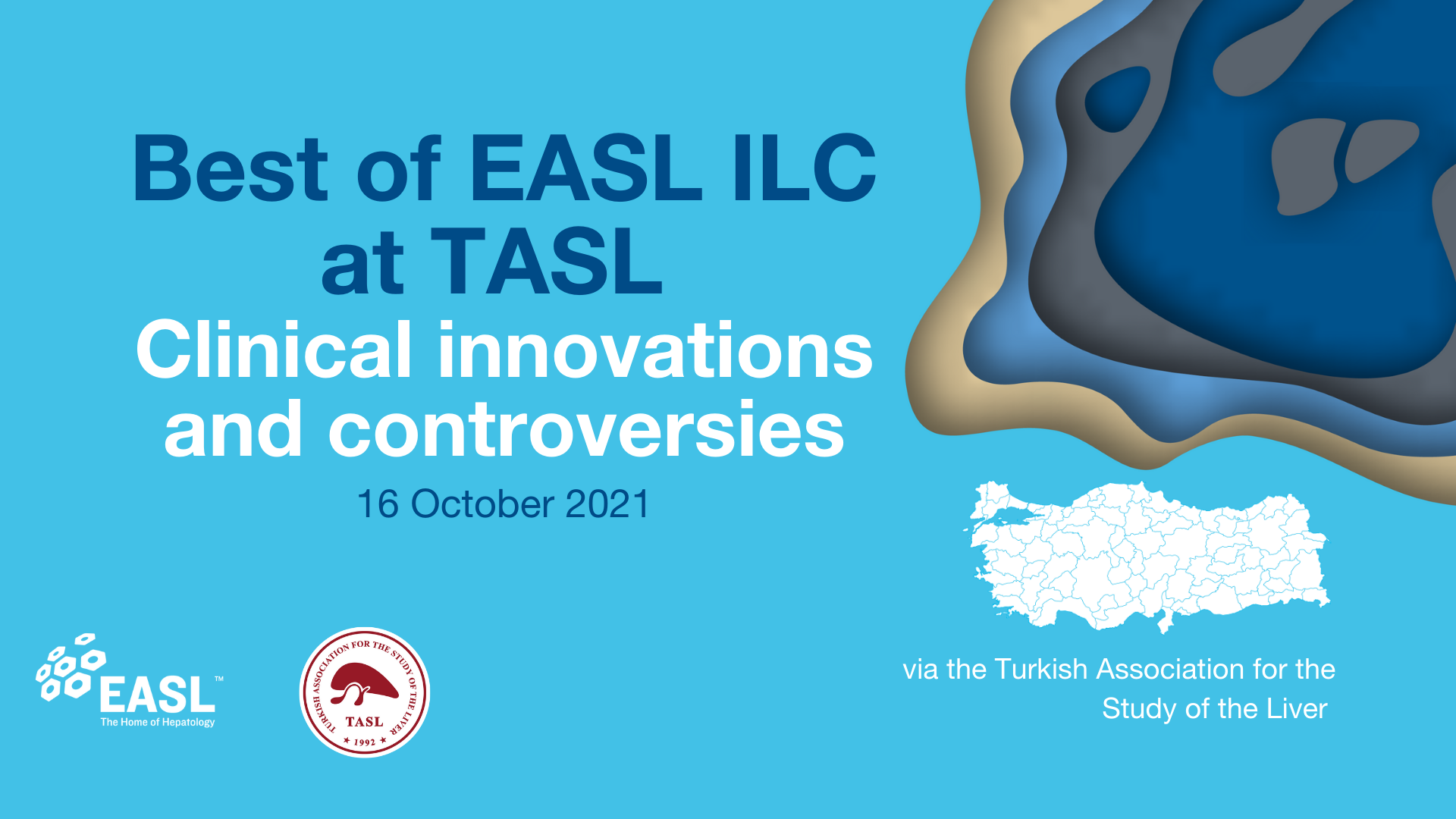 14 September 2021
On 16 October 2021, the best of ILC 2021 will be showcased at an online event jointly run by EASL and the Turkish Association for the Study of the Liver (TASL), called the 
Best of EASL ILC at TASL: Clinical Innovations and Controversies in ILC 2021
. 
This meeting is co-organised by Prof. Thomas Berg, EASL Secretary-General, and Prof. Ramazan Idilman, TASL President. Members of the global hepatology community are warmly invited to register and to spread the word among their peers.
How are EASL and TASL collaborating?
EASL and TASL have been collaborated to organise educational activities for a long time. This meeting brings together a series of excellent lectures delivered by a renowned national and international faculty. The programme promises high-class educational opportunities for all who are interested in clinical practice and research in hepatology. 
What are the contents of the programme?
 The programme of this full-day event consists of four sessions: Metabolic Liver Diseases; Viral Hepatitis; Hepatocellular Carcinoma; and Cirrhosis and Liver Transplantation.  
To highlight the clinical relevance of the material covered, each session will incorporate case-based discussion by a panel of faculty experts, drawing upon audience participation. 
 Highlights include:  
 

presentations on the current information on the mechanism and management of chronic conditions in hepatology,

 

case-base discussions, and

 

an interactive programme, promoting networking among renowned scientists and leading experts. 

 
Who is the target audience?
The target audience of this event includes: gastroenterologists, hepatologists, trainees, infectious disease specialists, emergency physicians, primary care physicians with an interest in hepatology, translational and clinical researchers, and other healthcare professionals. 
More about the event
To register to be able to watch the event live, visit globaliq.live
For more information about TASL, please visit www.tkad.org.tr