Calling the global hepatology community to benefit now from early fees!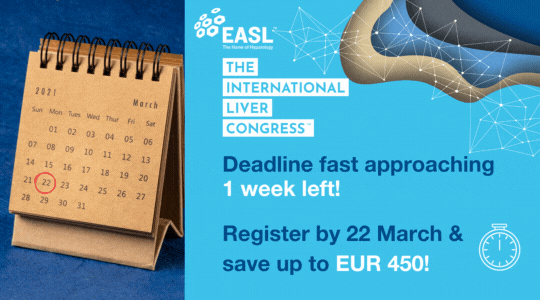 There is only one week left to take advantage of ILC 2021 early fees! The deadline is Monday, 22 March 23:59 CET. Don't wait for the last minute to save up to EUR 450.
Browse the categories to find out what your early fees are, whether you count as a delegate, Young Investigator, nurse, patient, or allied health professional. People from 79 countries – defined as low-income and lower-middle income economies by the World Bank – can enjoy significant discounts, too. Fees start as low as EUR 30. Let's make ILC 2021 a truly global event.
EASL members will benefit from special registration fees. Renew your membership or sign up now via: easl.eu/join-the-community/
Register now !
I first attended the ILC in 1976 and got addicted: I have never missed a single ILC since then. At that time, the ILC gathered about 200 attendees and we only had oral sessions, held in a sparkling atmosphere. You can be sure that I'll be at ILC 2021, too.
EASL will overcome all the difficulties and problems that we face at present, maintaining our signs of identity: independence, respect for merit, aiming for excellence, and fostering confidence in the young members of the community of liver lovers.
Prof. Jaime Bosch, EASL Ethics Committee Member and Honorary President of Digital ILC 2020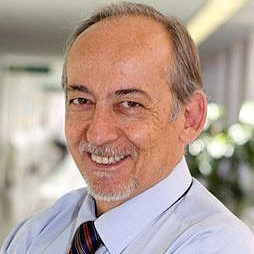 Discover the Postgraduate Course at ILC 2021
This year's one-day Postgraduate Course will address lifestyle and the liver, with specialists providing their input via cases that they present. The course will highlight many clinical practice dilemmas and engage the audience with these world-renowned experts on how to make optimal management decisions to help patients with liver disease.
The Postgraduate Course is divided into six sessions, including a closing panel discussion on a multidisciplinary, outpatient approach to non-alcohol related fatty liver disease (NAFLD) and alcohol-related disease (ALD). It concludes with a State-of-the-Art lecture on lifestyle and public health.
Course organisers:
Jean-François Dufour, Switzerland
Maria Isabel Lucena, Spain
Mark Thursz, United Kingdom
Read more about the Postgraduate Course
Attend the Basic Science Seminar at ILC 2021
The one-day Basic Science Seminar at ILC 2021 focuses on the cutting-edge topics of artificial intelligence, "omics" and big data in liver research.
The seminar aims to foster interaction with the audience and is organised like a workshop, with no classical lectures. The purpose of this seminar is to attract professionals from the basic science field and to discuss specific topics where invited speakers have the opportunity not only to present their success stories, but also failures, generating a lively and informative discussion. The format is sets of 15-minute presentations, followed by Q&A discussion of 15 minutes.
Basic science seminar organisers:
Tom Hemming Karlsen, Norway
Tom Lüdde, Germany
Jessica Zucman-Rossi, France
Read more about the Basic Science Seminar
Register now for ILC 2021