A highlight of ILC 2021: a triumvirate of Nobel Laureates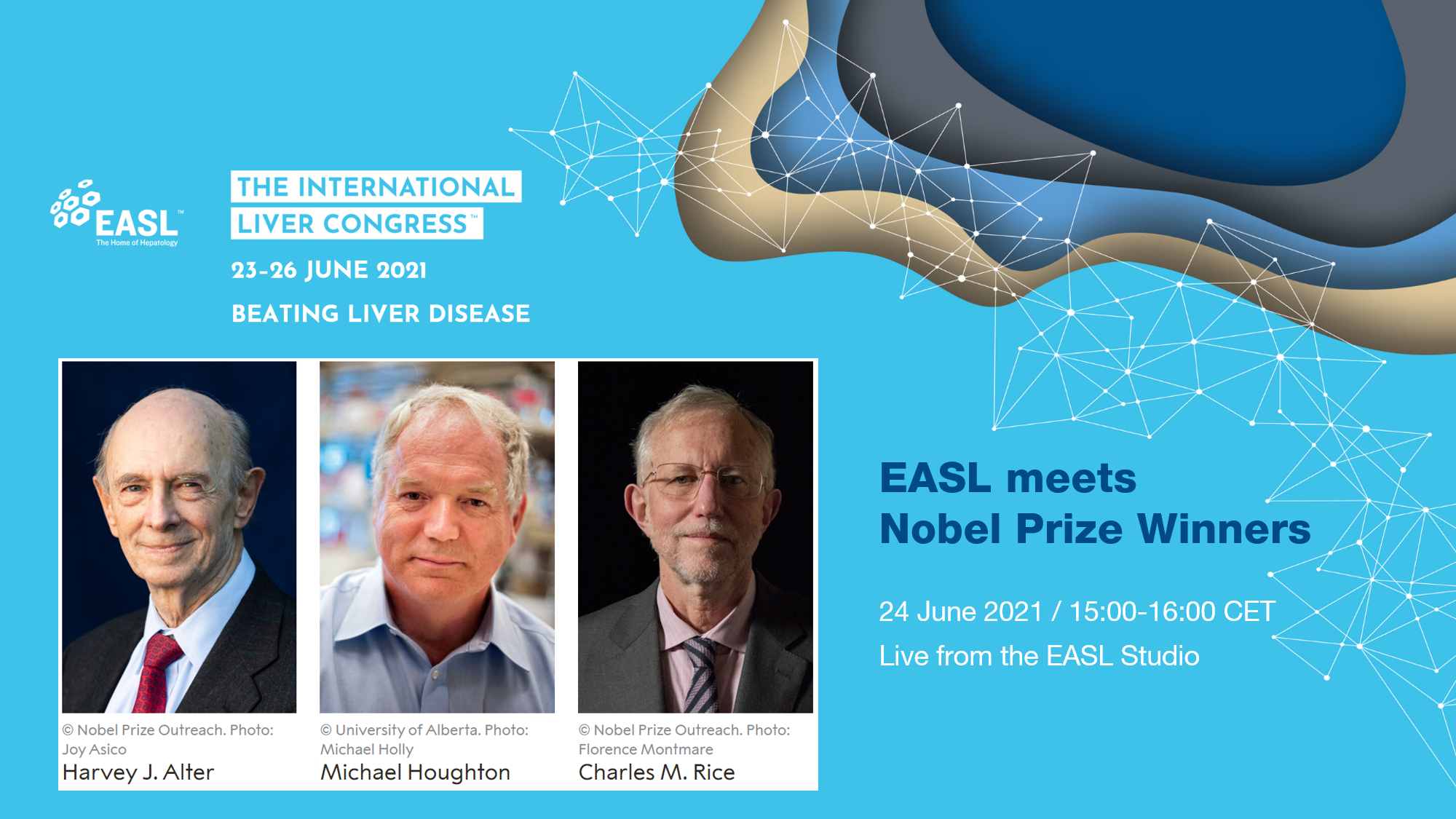 In EASL Studio, we were honoured to keep company with the three 2020 Nobel Laureates, awarded the  2020 Nobel Prize for Physiology and Medicine for their discovery of the hepatitis C virus. They reflected on many thought-provoking topics: the exponential sophistication of research conditions, between the 1980s and now, and the potential this offers young scientists; ingredients that are key to achieving success in one's research life; the polemics of granting awards to individuals versus to teams; and words of advice for the next generation. They discussed the work that still lies ahead relating to hepatitis C and liver diseases, predicting that a hepatitis C vaccine should be available within the next decade. Relating to the current pandemic, they explored lessons learned from COVID-19 and how powerfully the interface between science and politics can influence public health outcomes.
To enjoy this fascinating discussion, visit the ILC 2021 platform and watch it on demand.
Discover key takeaways from the three 2020 Nobel Laureates to the young generation of scientists.