Return to the ILC 2021 scientific programme page
Basic Science Seminar: Artificial intelligence, "omics", and big data in liver research
Course organisers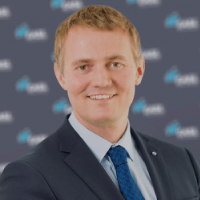 Prof. Tom Hemming Karlsen
Tom Hemming Karlsen graduated from medical school at the University of Bergen in 1997. After serving as full professor of gastroenterology from 2012-2014, he has since 2014 worked as full professor of internal medicine at the University of Oslo. 
Click to read more
Within the Oslo University Hospital he is Head of Research for the Division of Surgery, Inflammatory medicine and Transplantation. Clinically, he works as a senior consultant within transplant hepatology at the Section of Gastroenterology at the Department of Transplantation Medicine. Dr. Karlsen's research experience ranges from genetic epidemiology and applications of genomic technologies (e.g. dissecting the immunogenetic susceptibility to immune‐mediated gut and liver diseases), via translational research (e.g. biomarker studies) to clinical studies (e.g. liver transplantation), including various big data and genomics applications. 
He is leader of the Norwegian PSC research center at the Department of Transplantation Medicine and Research Institute of Internal Medicine. He is co-founder and former secretary (2010-2017) of the International PSC study group, has served as the coordinator of the Nordic Liver Transplant Registry from 2006-2014, served as Secretary General for European Association for the Study of the Liver (EASL) from 2017 to 2019 and is currently a board member of the Biomed Alliance in Europe.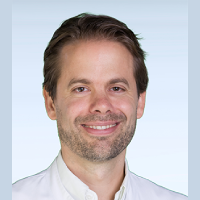 Prof. Tom Lüdde
Tom Lüdde is Professor and Chair of the Department of Gastroenterology, Hepatology and Infectious Diseases, University Hospital Duesseldorf (Germany).
Click to read more
He was a visiting scientist at the Lineberger Cancer Centre (USA) and was appointed Professor at the University of Aachen. His main research interests are inflammation in metabolic liver disease and cancer and artificial intelligence and deep learning in gastrointestinal diseases and cancer. He is the recipient of the Ernst Jung Career Advancement Award and the Thannhauser Award from the German Association of Digestive Disease (DGVS).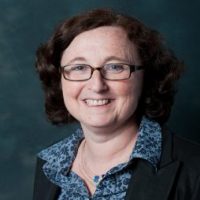 Prof. Jessica Zucman-Rossi
Jessica Zucman-Rossi is Professor of Medicine at University Paris Descartes, within the department of Oncology at the European Hospital Georges Pompidou (AP-HP).
Click to read more
She is the director of the Cordeliers Center of Research and of the team "Functional Genomics of Solid Tumors", with a focus on liver, mesothelial and renal tumors. Her team aims to develop basic genomic approaches based on human tumors analyses to identify new mechanisms of tumorigenesis and to transfer this knowledge into biomarkers that could be introduced in clinical care. In particular, the group was pioneer in the elucidation of the molecular classification of benign and malignant liver tumors. Currently, she is President elect of the international liver cancer association and she acts as Editor in Chief for the new EASL open access journal "JHEP Reports". 
Discover all the speakers
Hear from Tom Lüdde what the Basic Science Seminar will offer you
The seminar
The one-day Basic Science Seminar at ILC 2021 focuses on the cutting-edge topics of artificial intelligence, "omics", and big data in liver research.
The seminar aims to foster interaction with the audience and is organised like a workshop, with no classical lectures. The purpose of this seminar is to attract professionals from the basic science field and to discuss specific topics where invited speakers have the opportunity not only to present their success stories, but also failures, generating a lively and informative discussion. The format is sets of 15-minute presentations, followed by Q&A discussion of 15minutes.
Learning objectives
What are the principles of multi-omics approaches and artificial intelligence?
What types of scientific questions can be answered with the new technologies?
What potential pitfalls and ethical requirements pertain to these methods?
How can I establish these techniques in my own lab?
Whom can I ask for help and collaboration?
Programme overview
The Basic Science Seminar at ILC 2021 will focus on artificial intelligence, "omics" and big data in liver research.
In recent years there has been a rapid development of new scientific methods and innovations, which are increasingly used in hepatological research. For example, new methods allow large "omics" data sets to be collected and interpreted on a single-cell level. At the same time, artificial intelligence offers the possibility to design algorithms suitable for the recognition of complex optical patterns and application in diagnostics or the prediction of therapy responses. These new methods offer completely new possibilities for understanding hepatological diseases.
Gaining a deeper understanding of these methods, and of their limitations and ethical prerequisites, can inspire your own research and help to answer the scientific questions of the future. We trust you will enjoy attending this course and that you will find it informative and useful for your hepatology practice.
Programme topics
Artificial intelligence
"Omics" applications
Single-cell assessments
Emerging technologies
Clinical applications