Description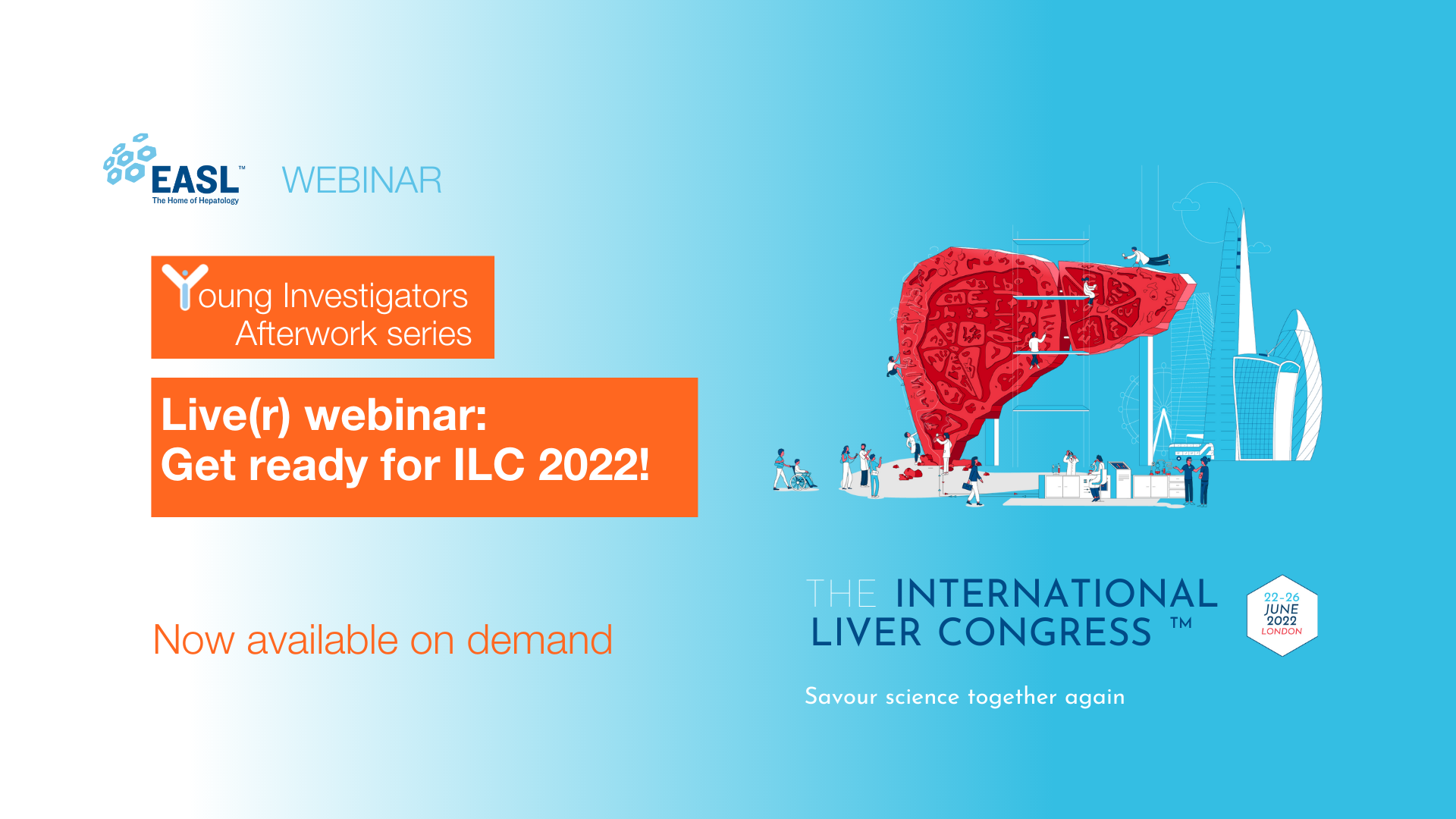 After two years in the virtual space, the ILC is finally returning to the "analogous" world, and we are looking forward to the REAL ILC EXPERIENCE. Whether you are already an "ILC regular", or it is your first time around – sit back and let us prepare you to get the best out of EASL's flagship event.
During the webinar, Dr Mounia Heddad-Masson will give you an overview on what the congress has to offer and how to navigate the program. Get ready to build your own itinerary 🗺️ that allows you not only to savour the science, but also the networking and the fun that make the ILC unique.
For those of you who are presenting a poster or giving a talk – Dr Philipp Schwabl and Dr Pablo Echeverria will share basic tips and tricks on how to communicate your research in a concise but exciting way, to ensure that you will make a lasting impression.
Finally – Dr Elliot Tapper will present why you should never underestimate the power of social media. Did you know that citations increase when you promote your work on social media? Gain visibility – and join the #livertwitter community during ILC2022. After the webinar, you will be ready to tweet!