Description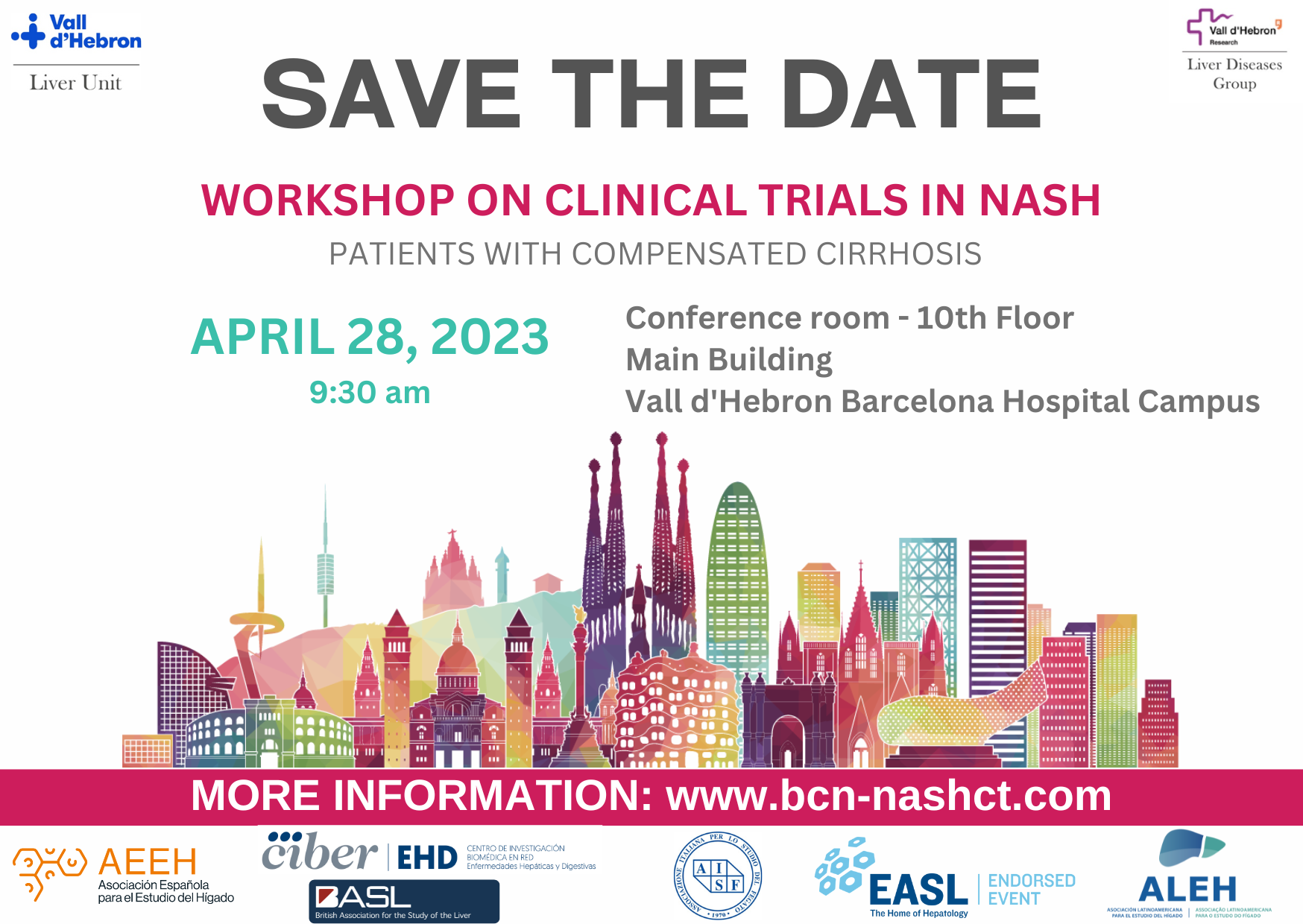 The Liver Unit of Vall d'Hebron Barcelona Hospital Campus is pleased to announce the first edition of an international workshop on clinical trials in NASH patients with compensated cirrhosis taking place on April 28, 2023 in the Conference room 10th floor – Main building at 9.30am.
The workshop organised by Dr. Joan Genescà, Clinical Director of Digestive Diseases and Chief of the Liver Unit, and Dr. Juan M. Pericàs, Consultant at the Liver Unit, aims to debate the current regulatory landscape and clinical trials settings in order to define alternatives for the design of clinical trials for NASH cirrhosis patients.
​We invite you to visit our website and register to assist to our exciting workshop in-person or virtually, a great opportunity to learn more about essential aspects and constraints of clinical research in liver diseases field.
More information on https://www.bcn-nashct.com/