Meet the Viral Hepatitis Elimination 2022 Organising Committee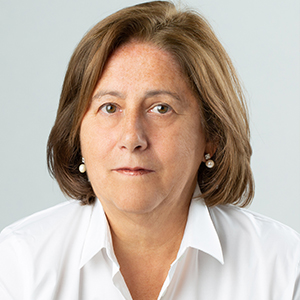 Maria Buti, Spain
Prof. Maria Buti earned her medical degree at the University of Barcelona and her PhD in Internal Medicine at the University "Autónoma" de Barcelona, Spain. She is currently Professor of Medicine and Chief of Internal Medicine and Hepatology at the Hospital General Universitari Valle Hebron, Barcelona.
Click to read more
Dr Butí has worked in viral hepatitis for the last 25  years, particularly in diagnosis and therapy of hepatitis B and C. She has been published widely in the field of liver disease, with numerous papers and contributions to books Dr Butí is the President of the Spanish Association for the Study of Liver Diseases, and an active member of the EASL, and  the AASLD and various professional societies.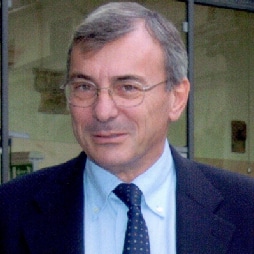 Antonio Craxi, Italy
Antonio Craxì, MD, is Professor of Gastroenterology and Internal Medicine at the University of Palermo, Italy, where he is also Head of the Academic Department of Internal Medicine and Medical Specialties. He obtained his medical degree from the University of Palermo in 1975, took his specialty training in Gastroenterology at the University of Rome in 1979.
Click to read more
He was a research fellow at the Royal Free Hospital in London in 1980 and 1981. Prof. Craxì is a member of several professional societies including the European, International, and American Associations for the Study of Liver Disease. He is currently the President of SIGE, the Italian Society of Gastroenterology. In 2016 he has been granted the EASL Career Award.Prof. Craxì's main research interests include viral hepatitis C and B, antiviral therapy, NAFLD, hepatocellular carcinoma, iron overload states, auto-immune liver diseases and inflammatory bowel diseases. He has published almost 450 full papers in international journals (current H-index: 73) and has made many presentations at both national and international meetings. He has served on the editorial board of Hepatology, Journal of Hepatology and Gut, and has been Associate Editor of Digestive and Liver Disease.
Graham Foster, United Kingdom
Professor Foster is the Professor of Hepatology at Queen Mary, University of London and a consultant at Barts Health in East London. He trained in Medicine at Oxford and London Universities in the 1980s and completed a PhD in Molecular Biology in 1992.
Click to read more
Professor Foster has a long standing interest in the management of chronic viral hepatitis and runs a clinical research program studying the natural history of viral hepatitis, its impact upon patients and their communities and novel therapies for this disease. He leads a national study investigating community screening for viral hepatitis and supervises a laboratory research program investigating novel replication models for hepatitis C.  He is the editor of The Journal of Viral Hepatitis and has published widely in the field of viral liver disease. He is a past President of BASL, Vice Chairman the UK Department of Health Advisory Group on Hepatitis, Vice Chairman of the NHS England Advisory Group on hepatitis and a member of a number of patient advocacy groups.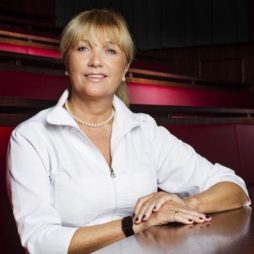 Mojca Matičič, Slovenia
Mojca Matičič is Head of the Viral Hepatitis Unit and Head of the STI Outpatient Service at the Clinic for Infectious Diseases and Febrile Illnesses, University Medical Centre in Ljubljana, Slovenia. She is also a Full Professor of Infectious Diseases and Epidemiology at the Faculty of Medicine, University of Ljubljana.
Click to read more
After gaining her medical degree, Professor Maticic specialised in internal medicine and in infectious diseases at the University of Ljubljana, before completing a masters and PhD in HIV/AIDS and HCV, respectively. Subsequently, she undertook international postdoctoral training at the Middlesex Hospital and Royal Free Hospital in London, UK. Professor Maticic's research interests focus on viral infections, primarily viral hepatitis, antiviral treatment and STIs.  An active member of numerous professional societies including EASL (European association for the Study of the Liver), where she is a member of the Policy and Public Health Committee (PPHC), Hepatitis B&C Public Policy Association (HepB&C PPA), ESCMID (European Society of Clinical Microbiology and Infectious Diseases), and INHSU (International Network for management of Hepatitis in Substance Users), she currently leads a hepatitis C study group at C-EHRN (Correlation-European Harm Reduction Network), serves as an advisor to WHO (World Health Organization) Europe, ECDC (European Center for Disease Control) and the VHPB (Viral Hepatitis Prevention Board). Professor Maticic is also a member of the HIV/AIDS Committee of the Slovene Ministry of Health and a co-author of the National Strategy for the Management of HCV Infection in Slovenia (1997). She leads the Slovene National Viral Hepatitis Expert Board and co-authored the national clinical practice guidelines for the treatment of  HCV and HBV infections. She has authored or co-authored more than 450 articles in national and international peer-reviewed journals, EASL Policy and Position statements and organised numerous national and international conferences.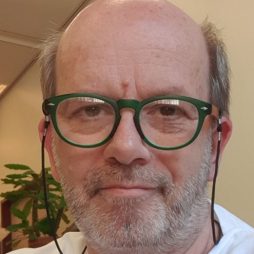 Francesco Negro, Switzerland
Prof. Francesco Negro obtained his MD degree at the University of Torino, Italy, in 1982. He then received research training at the University of Georgetown, Rockville, MD, where he became Assistant Professor in 1989, and then at the National Institute of Allergy and Infectious Diseases, NIH, Bethesda, MD.
Click to read more
He is currently Full Professor at the Divisions of Gastroenterology and Hepatology and of Clinical Pathology, University Hospitals of Geneva, Switzerland. Professor Negro has served in the editorial board of several international journals in the field of hepatology. He has developed the iLiver application for EASL, and he is currently Treasurer of this same association. Major research interests include mechanisms and clinical impact of lipid and glucose metabolic alterations induced by HCV and epidemiology and public health issues in the field of viral hepatitis, and has participated in several clinical trials of treatment of acute and chronic hepatitis C.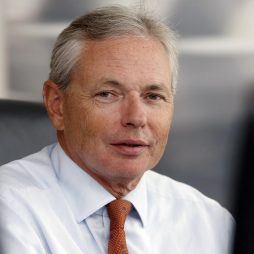 Stefan Zeuzem, Germany
Stefan Zeuzem, MD, is a Professor of Medicine and Chief of the Department of Medicine I at the Goethe University Hospital, Frankfurt, Germany. He completed his medical training at the Goethe University Medical School, Frankfurt, the School of Clinical Medicine, University of Cambridge, and the Medical School, University of Newcastle upon Tyne.
Click to read more
Prof. Zeuzem subsequently completed postdoctoral fellowships in Endocrinology and Gastroenterology at the University Hospital, Frankfurt, Germany. In addition, he undertook research sabbaticals at the Max Planck Institute for Biophysics, Frankfurt and the Howard Hughes Medical Institute, Boyer Center for Molecular Medicine, Yale University Medical School, Connecticut, USA. From 2002 to 2006 he was a full Professor of Medicine and Chairman of the Department of Internal Medicine II at Saarland University Hospital, Homburg/Saar, Germany.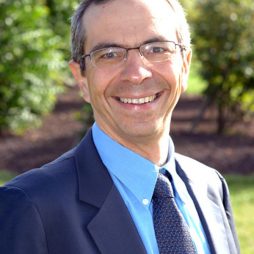 Fabien Zoulim, France
Fabien Zoulim obtained his M.D. in Gastroenterology and Hepatology in Lyon Medical School in 1991. He has also obtained a PhD in Molecular and Cellular Biology and was trained as a post-doctoral researcher at Fox Chase Cancer Center in Philadelphia.
Click to read more
He is Professor of Medicine at Lyon I University since 1997. He is currently Medical Director of the Hepatology Department at the Hospices Civils de Lyon, and Scientific Director of the Department of Immunology and Virology of INSERM Unit 1052 where he is leading the team on 'Antiviral therapy of viral hepatitis'. Dr Zoulim has served as an Associate Editor for Journal of Hepatology and is currently Associate Editor for Gut. He also served as an expert in the microbiology study section of the INSERM and as coordinator of the clinical viral hepatitis study section at ANRS. He served as a Governing Board member of the European Association for the Study of the Liver (EASL). Dr Zoulim received the William Prusoff award of the International Society for Antiviral Research. Furthermore, he has been the scientific coordinator of a European community-funded Network of Excellence on the management of antiviral drug resistance, and is currently head of the ANRS "HBV cure" Task Force in France. He co-founded the International Coalition to Eliminate HBV (ICE-HBV: http//:www.ice-hbv.org) and leads the EU funded IPcureB program (https://ipcureb.eu/). Fabien Zoulim is a recognized expert in the field of viral hepatitis and antiviral therapy, and has published more than 500 articles (H index 80, Web of Science).