Registration
More information will be coming soon.
Description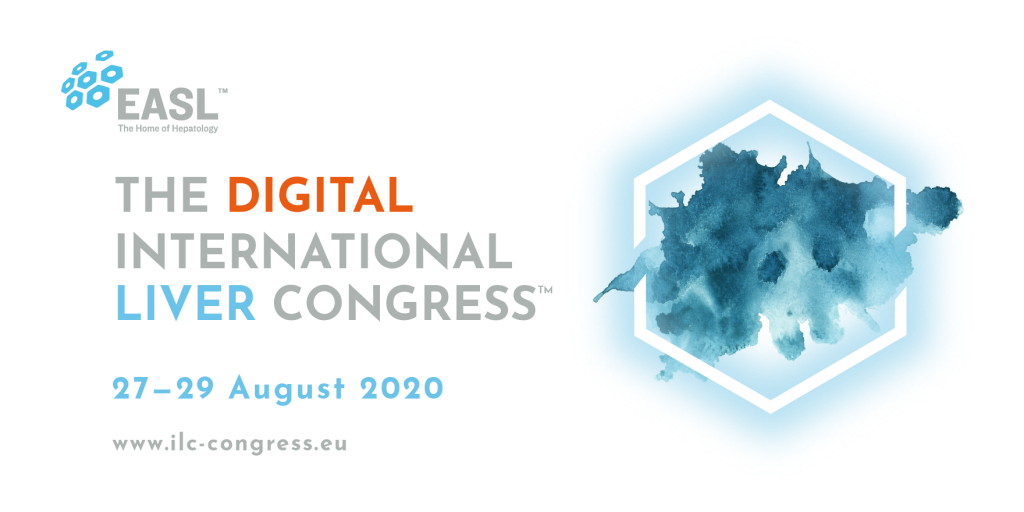 Given the continuing impact of the SARS-CoV-2 pandemic and ongoing restrictions, EASL has decided to transition the onsite International Liver Congress™ 2020, planned for 25–28 August, to an immersive and exciting digital event –The Digital International Liver Congress™ 2020 which will be held 27–29 August 2020.
Since 2019, EASL has been livestreaming all sessions at its events and has been providing educational content online through the EASL Campus. This experience of delivering online content to the liver community will now be stepped up to the next level at The Digital International Liver Congress™ 2020.
The Digital International Liver Congress™ 2020 will be an innovative and engaging digital event for the liver community to connect & learn via cutting-edge content.
We have structured the scientific programme for The Digital ILC 2020 to provide optimal global reach, taking into consideration the locations and time zones of our participants. Wherever you are based – the US, Europe, Asia, South America, the Middle East, Africa, or Australia – you will be able to attend the key presentations at a time that is convenient for you.
Such immersive, lively, and interactive exchanges are a tradition of our flagship congress. International participation is one of the most appreciated features of ILC and we look forward to connecting to a global audience digitally.
For the latest news, sign up to the ILC newsletter and browse the Digital ILC website.
Important Notice
There are websites, companies and individuals who falsely claim or imply that they are partners of the annual EASL meeting, The Digital International Liver Congress™.
EASL does not accept any responsibility for bookings made via unofficial websites/agencies or any monies lost as a result. www.ilc-congress.eu is the official and only Congress website.
Why attend?

Every year, scientific and medical experts from a broad range of fields including hepatology, gastroenterology, internal medicine, cell biology, transplant surgery, infectious diseases, microbiology, virology, pharmacology, pathology, radiology, and imaging, come together from around the world at the International Liver Congress™ to learn about the latest in liver research. This year, owing to COVID-19 disruptions, the event is being held entirely online, as The Digital International Liver Congress™ 2020.
ILC is EASL's annual flagship congress and attracts around 10,000 delegates and 250 media representatives from all over the world
Specialists share recent data, present studies, and findings
Discuss the hottest topics on liver disease
Excellent international networking opportunity
Discover the Digital ILC 2020 preliminary programme and all the information you need for abstract submissions.
Topics to be covered
At the Digital International Liver Congress™ 2020, EASL is turning its attention to health in daily life and its importance in protecting the liver. Doctors, patients and patient groups, allied health professionals, and policymakers will discuss important new insights and information to help combat liver disease.
Attendees will hear the latest epidemiological and real-world data on the latest liver research.