Description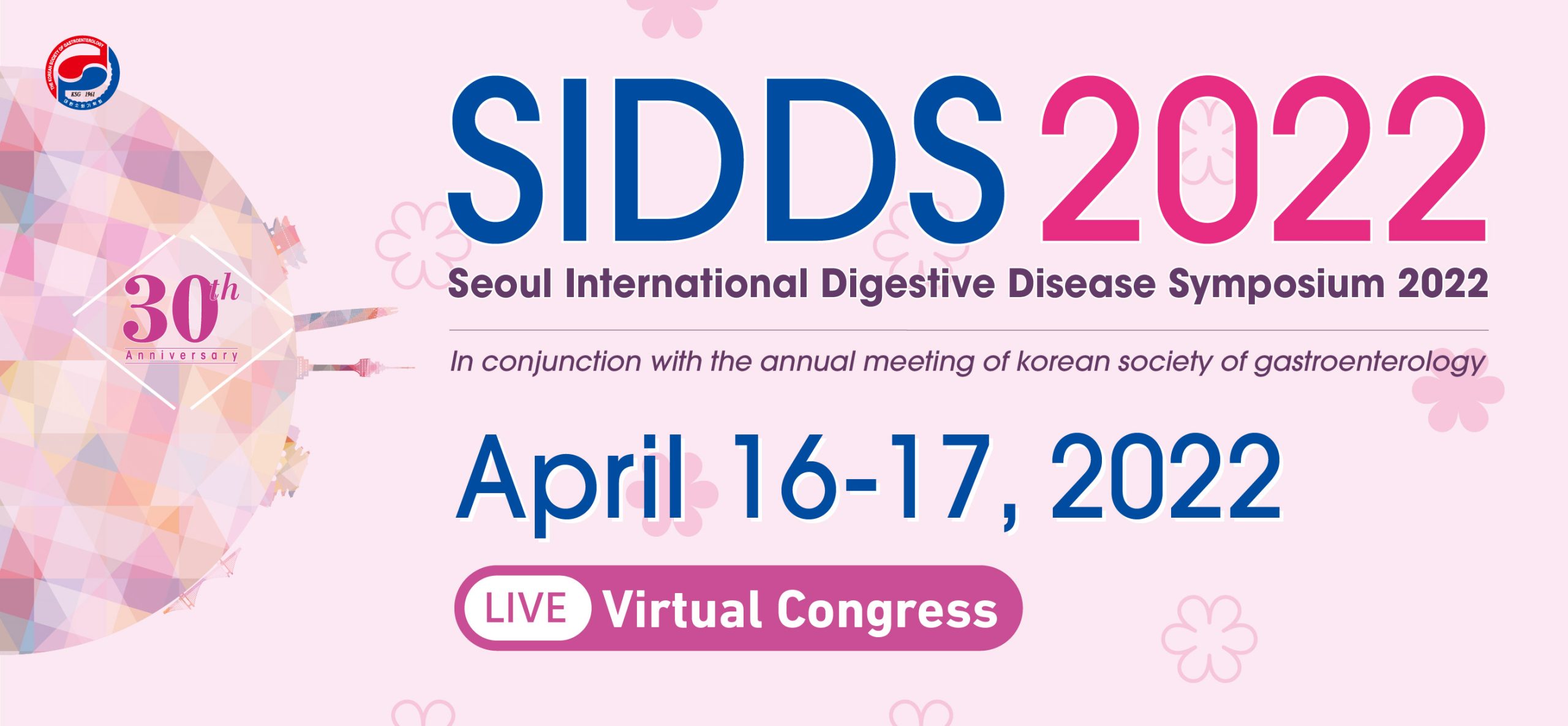 Dear Colleagues,
On behalf of the organizing committee, it is our great pleasure to invite you to join the Seoul International Digestive Disease Symposium 2022 (SIDDS 2022) which will be held virtually from April 16th to 17th, 2022.
The COVID-19 pandemic has brought unprecedented crisis and challenges. The expanded online conference due to prolonged COVID-19 has brought the world closer and provided new opportunities to take a step ahead. The rapidly changing medical environments have required significant changes in medical practice. This provided us with new research topics and made us need to acquire new knowledge.
Under the theme of "Promise for the future in gastroenterology – Debunking myths, Decoding complexity, and Transforming outcomes", the organizing committee of SIDDS 2022 has been preparing a number of comprehensive scientific and educational programs, including newly immerging issues such as big data and digestive diseases with COVID-19. The distinguished foreign guest speakers will present exciting lectures in various topics along with internationally well-known domestic speakers. The symposium will provide an open forum for exchanging new information and ideas where participants from all over the world can have an opportunity to exchange new developments and recent research results in this field, as well as to promote fellowship.
The SIDDS was established in 1991 and has been held every two years to serve as a hub for international academic exchanges in the field of Gastroenterology. The SIDDS marks its 30th anniversary this year. We also believe that the symposium will be a historical turning point to guide future directions in the field of Gastroenterology.
We look forward to welcoming you at the SIDDS 2022 online conference, which shall offer precious and rewarding experiences for each and every one of you and celebrating SIDDS's 30th anniversary together.
Sincerely yours
Thank you.
Ho Soon Choi, Congress Chairman
Jae Gyu Kim, President
Read more on the official website: https://www.sidds.org/