Description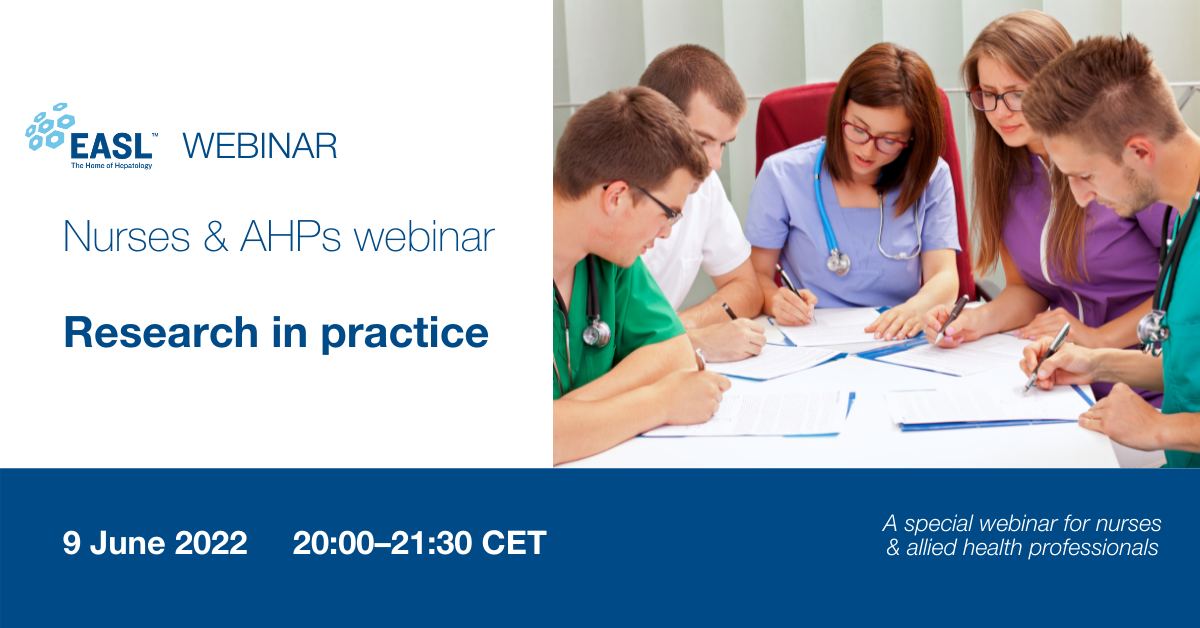 Learning Objectives
To raise awareness that nurses and AHPs can be actively involved in the process of research design, data analysis, and presentation of findings.

To understand the difference between research, service evaluation, audit, and quality improvement projects

To hear examples from nurses and AHPs of original research planned from observations in their clinical practice and awareness of gaps in the literature.

To gain confidence in writing a high-quality abstract.

To hear the perspectives of a journal editor and a manuscript peer-reviewer.
Time
Presentation
Speaker
 20:00–20:05
Welcome
Patrizia Künzler-Heule, Switzerland

Kathryn Jack, United Kingdom

 20:05–20:15
Enhancing patient care with research methods
Kathryn Jack, United Kingdom
 20:15–20:30
Using research to solve patient's problem – Nursing perspective
Gerri Mortimore
 20:30–20:45
Using research to solve patient's problem – Nutrition perspective
Jennifer Towey, United Kingdom
 20:45–20:50
How to write an abstract?
Alice Freer, United Kingdom
 20:50–21:00
Writing for publication
Benjamin Wakefield, United Kingdom
 21:00–21:10
The reviewer's perspective
Patrizia Künzler-Heule, Switzerland
 21:10–21:20
 Q&A
Discussion and questions from participants
 21:20–21:30
 Summary of webinar and close