Welcome message
Dear Colleagues,
On behalf of The European Association for the Study of the Liver (EASL), it gives me great pleasure to invite you to join us at the EASL Non-Alcoholic Fatty Liver Disease (NAFLD) Summit. The meeting will be held on 26-28 September in Seville, Spain.
NAFLD is the leading cause of chronic liver disease, not only in Western countries, but also amongst many other developed and developing countries.
Indeed, in the US and Europe, nearly 40% of the population have NAFLD and approximately 20% are likely to develop progressive liver disease that leads to liver fibrosis and cirrhosis.
At EASL, we are committed to helping clinicians, researchers and students network with various stakeholders in the field of hepatology, providing the opportunity to share research and learn from peers across Europe and beyond.
NAFLD Summit attendees will learn and discuss new developments and challenges in NAFLD, including how the development of new therapies is urgently needed in this arena. To maximise exposure with attendees at the NAFLD Summit and enrich the meeting experience, companies are invited to participate as conference partners. Here, organisations can benefit from a variety of partnership packages, which include premium, bespoke and individual sponsorship and engagement opportunities.
Our dedicated team will provide you with all the support required to achieve and maximise your conference and communications objectives, ensuring a successful Summit and a smooth experience.
We look forward to welcoming you to the city of Seville in September.
Yours Sincerely,
Philip Newsome
EASL Secretary General
Why attend?
Most complete yearly review of the NAFLD/NASH topic
Quality guaranteed by EASL
Leading edge and provocative programme
Return home with a different view on many clinical issues
Who should attend?
Hepatologists
Gastroenterologists
Diabetologists
Nutritionists
Public and population Health agencies
Big pharma and biotech industry
Regulatory agencies
Topic to be covered
Multidisciplinary management of patients with NAFLD
Need for better patient stratification in NAFLD therapeutic trials
Prevention of NAFLD and public Health strategies
Diagnostic methodologies in NAFLD
Pre-clinical models of NAFLD/NASH to test drug efficacy
Scientific Organising Committee
Prof. Isabelle Leclercq
Prof. Massimo Pinzani
Prof. Manuel Romero-Gomez
Dr Joern Schattenberg
Acknowledgements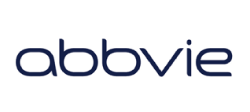 The event is supported by an unrestricted education grant from Abbvie. Abbvie has had no input into the contents of the programme and website.
See all NAFLD summit 2019 sponsors and exhibitors.

An application has been made to the EACCME® for CME accreditation of this event.