Course directors
Prof. Dr Dieter Häussinger, Germany
Prof. Dr Verena Keitel, Germany
Description
Techniques for isolating non-parenchymal liver cells constitute a basic method for research in hepatology. The techniques to be practiced during the course have been developed and published by internationally renowned hepatologists and further modified or adapted by our group. In order to prepare for the workshop, we will provide a course book as well as relevant literature.
Participants will get the opportunity to take part in three different hands-on groups. They will choose 2 hands-on courses themselves and a third hands-on course will be assigned for practical reasons. We will train participants in small groups of 6 persons, such that everyone gets to conduct the experiments him-/herself for the soft skills part of the course, participants will be asked to submit a short abstract of their own research. Prior to the course, the faculty will select some of these abstracts for 5-minute presentations. Furthermore, participants will be provided with recent literature and will be asked to prepare a short peer review of the selected publications (1 per participant). Editorial board members in the faculty will discuss these publications and give insight into the work of an editor and their perspective on publishing.
The School will be developed at the Heinrich-Heine-University and the University Hospital Düsseldorf.
Why attend?
To learn various isolation and cultivation techniques.
To interact with peers and faculty to improve your skills in Experimental Hepatology and Scientific Communication.
To have the opportunity to meet and discuss your projects with renowned faculty.
Learning objectives
Participants of the School will acquire isolation techniques of the following liver cell-types and additionally CRISPR/Cas9 techniques:
Hepatic stellate cells: learn isolation and cultivation techniques, gather information on phenotype depending on culture conditions, develop ideas about factors maintaining quiescent phenotype
Biliary epithelial cells (FACS based and isolation using stereomicroscopes): learn two different isolation techniques and how to characterize the biliary phenotype, gather potential advantages/disadvantages of each technique to develop a strategy on how to choose the suitable method depending on scientific question
Liver sinusoidal endothelial cells: learn isolation and cultivation technique as well as characterization of LSEC phenotype; identify changes in LSEC phenotype associated with liver regeneration and fibrogenesis
Generation and differentiation of iPSC and organoids: hands-on experience in the generation of organoids from differentiated iPSCc and primary biliary epithelial cells. Develop a strategy to implement different models for own research questions (e.g. study of transporters/receptors dependent on apical or basal localization; disease modelling, etc.)
Isolation and differentiation of mesenchymal stem cells (MSC): learn isolation and cultivation techniques of MSC from different sources, develop ideas about factors contributing to maintenance in vivo and in vitro
Gene editing techniques using CRISPR/Cas9 in cell culture and animals: Learn how to design sgRNA and use different delivery techniques into cell lines and primary cells.
For some of these cell types, we have established different experimental techniques of isolation and cultivation. The advantages and disadvantages of these methods as well as alternative methods from the literature will be discussed in small groups interactively.
About EASL Schools
The schools contribute to the training of new generations of hepatologists and are a major element of our association. Aimed at young fellows enrolled in hepatology-oriented departments or more experienced clinicians who want to be exposed to the newest trends in hepatology.
For selected applicants, EASL will cover transportation costs to attend the school and accommodation during the event (details will be provided individually once the selection process has been done).
Application is open to young fellows under the age of 35 (born after 17 September 1987) and/or still in training.
Approximately 30 places are available for each school and only EASL members are allowed to apply. Become an EASL member
Acknowledgements
Supported by AbbVie, Bristol-Myers Squibb and MSD who provided funding.
AbbVie, Bristol-Myers Squibb and MSD have had no input into the content of the materials and presentations used at this event.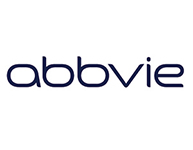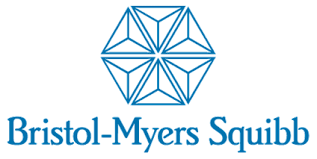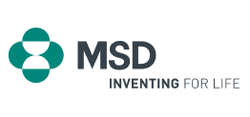 An application has been made for CME accreditation of this event.