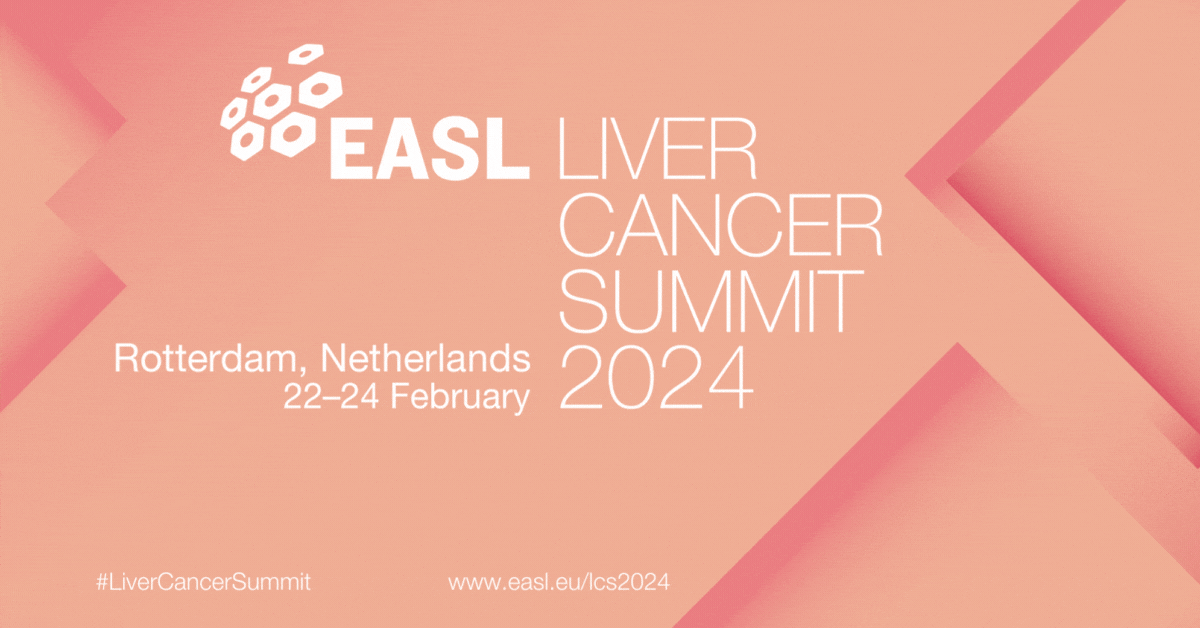 Join the future of liver cancer care at the
EASL Liver Cancer Summit 2024!
 Join us for the EASL Liver Cancer Summit 2024, happening on 22-24 February 2024 in Rotterdam, The Netherlands, and online.
Focusing on primary liver tumors like hepatocellular carcinoma (HCC) and biliary tract cancer (BTC), the summit explores their connection to viral infections, alcohol misuse, and metabolic disorders among other fantastic programme highlights.
Bringing together clinicians, researchers, nurses, patient advocates, and industry professionals, this summit aims to address these challenges in practice. By spotlighting recent insights into tumor origins and the latest in diagnostic and treatment strategies, the EASL Liver Cancer Summit 2024 aims to contribute significantly to the advancement of liver cancer care.