Description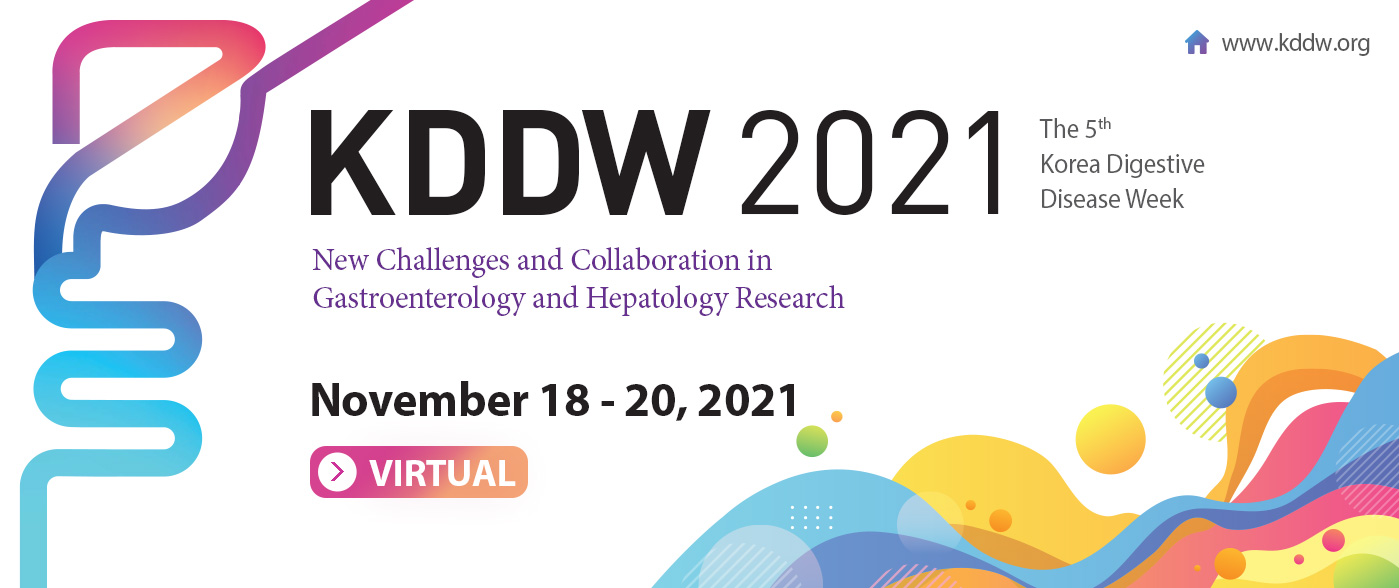 Dear Colleagues and Friends,
On behalf of the KDDW Organizing Committee, it is with great pleasure that we invite you to the 5th Korea Digestive Disease Week (KDDW 2021) to be held virtually from November 18 to 20, 2021.
In view of the uncertainties regarding if or when the COVID-19 situation will ease, we have decided that KDDW 2021 will be held a virtual congress, like last year. The KDDW 2021 Organizing Committee will aim to make the virtual congress a unique event with a more enriching scientific program and ensure your hard work and research are optimally shared online.
Under the theme of "New Challenges and Collaboration in Gastroenterology and Hepatology Research," active academic exchanges with domestic and overseas associations such as several Combined and Joint Symposiums among domestic member societies will be featured, with the 5th Joint Session of the KDDW-JDDW-TDDW to be co-hosted by Japan Digestive Disease Week and Taiwan Digestive Disease Week.
In addition, we are planning a variety of awards and grant programs for all participants, so please mark your calendars now, save the dates and plan to join us.
We look forward to seeing you online in November!
Sincerely,
Jae J. Kim
President
Organizing Committee of KDDW 2021
The Korean Society of Gastroenterology
More info on: www.kddw.org/