Description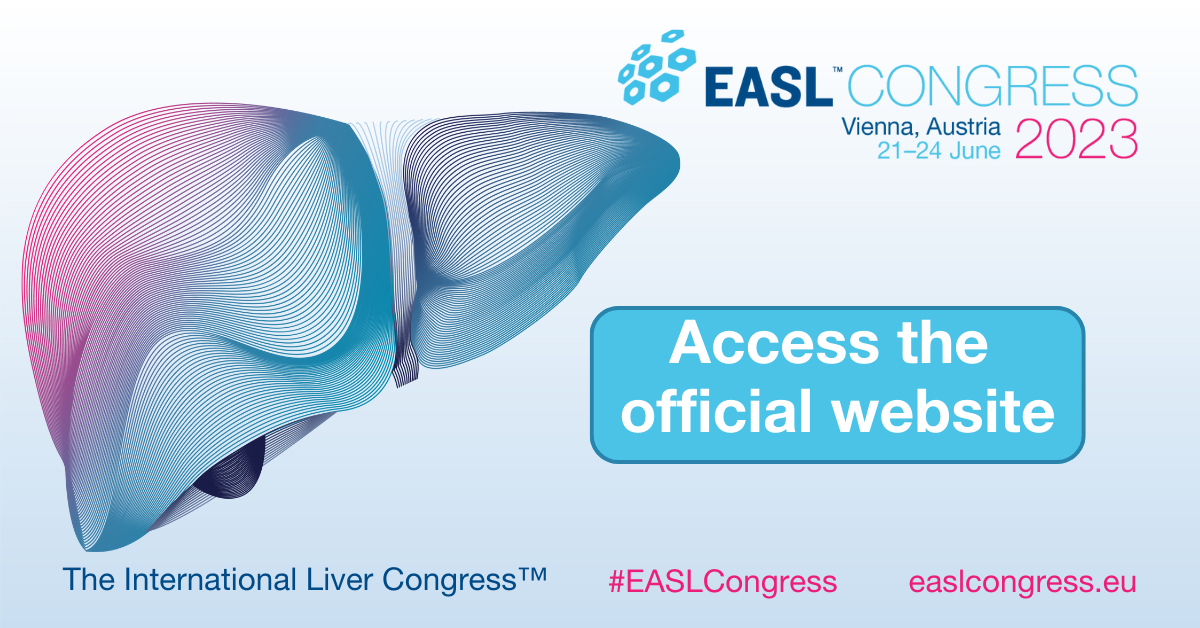 Get ready for everything you need to know about the liver in 2023 and beyond! Hepatology is diverse and so is the scientific programme at EASL Congress 2023.
We don't just talk about science. We bring together different specialities, all levels of expertise and multidisciplinary approaches to improve patient care and community outcomes.
EASL 2023 has got you covered!    
Access the official EASL Congress 2023 website: https://www.easlcongress.eu/
EASL Congress 2023 has been assessed as compliant by EthicalMedTech
Click here for more information