Description
Masterclass provides a unique educational collaboration of clinical, basic, and translational scientists from leading academic medical institutions from both sides of the Atlantic.
Participants will attend a two-day intensive training session in Amsterdam, Netherlands designed for future leaders in academic hepatology. The program will consist of academic lectures, interactive break-out sessions, individual meetings with tutors, abstract presentations and a poster session, and social events to give early-stage investigators (MD, PhD, or MD/PhD, or equivalent) the opportunity to network with world leaders in hepatology.
AASLD and EASL will provide complimentary registration, travel, and accommodation expenses for up to 10 candidates who are full members of AASLD to attend the Masterclass. EASL will also bring 15 early stage-investigator candidates from Europe to attend the Masterclass.
The Masterclass is designed to give promising early-stage investigators (junior faculty members) the opportunity to advance their careers in hepatology through a mix of scientific and professional workshops aimed at developing personal and professional skills.
In addition to scientific sessions, the 2019 Masterclass will include leadership skills workshops, grants and manuscript career development workshops, case- based presentations and discussions, and poster presentations. Attendance is limited to 25 participants.
EACCME® credits
The EASL-AASLD Masterclass, Amsterdam, Netherlands, 05/12/2019-07/12/2019 has been accredited by the European Accreditation Council for Continuing Medical Education (EACCME®) with 9 European CME credits (ECMEC®s). Each medical specialist should claim only those hours of credit that he/she actually spent in the educational activity.
Through an agreement between the Union Européenne des Médecins Spécialistes and the American Medical Association, physicians may convert EACCME® credits to an equivalent number of AMA PRA
Category 1 CreditsTM. Information on the process to convert EACCME® credit to AMA credit can be found at www.ama-assn.org/education/earn-credit-participation-international-activities.
Live educational activities, occurring outside of Canada, recognised by the UEMS-EACCME® for EACCME®s are deemed to be Accredited Group Learning Activities (Section 1) as defined by the Maintenance of Certification Program of the Royal College of Physicians and Surgeons of Canada.
Each participant can only receive the number of credits he/she is entitled to according to his/her actual participation at the event once he/she has completed the feedback form. Cf. criteria 9 and 23.
In order to help you issue individual certificates to each participants, please find below the breakdown of EACCME®s per day:
05.12.2019 – 0.00
06.12.2019 – 6.00
07.12.2019 – 3.00
The EACCME® awards ECMEC®s on the basis of 1 ECMEC® for one hour of CME with a maximum of 8 ECMEC®s per day. Cf. Chapter X of UEMS 2016.20.
Course directors
Prof. Ulrich Beuers, Netherlands
Prof. Jorge Bezerra, United States
Dr Raymond Chung, United States
Prof. Pierre-Emmanuel Rautou, France
Acknowledgements
The event is supported by an unrestricted education grant from Abbvie. Abbvie has had no input into the contents of the programme and website.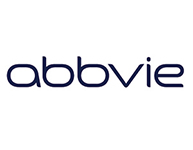 An application has been made for CME accreditation of this event.