Description
Leading experts in the field of alcoholic liver disease (ALD) research and therapy will explore multiple aspects of managing patients. The Improving Outcomes in Alcohol-associated Liver Disease Through Robust Basic and Translational Research meeting will bridge critical gaps in ALD diagnosis, management and clinical trial design. Speakers will present evidence-based knowledge on ALD's potential triggers, the role of alcohol dependence in management, various stages of disease, gender differences, and potential biomarkers for diagnosis, disease severity and prognosis. The program will include practical guidance on ways to create effective multidisciplinary teams to manage ALD patients, where hepatologists, addiction specialists, social workers, nurses and a patient's family members work together as a team.
Go the the AASLD-EASL ALD endpoints website for full details on programme, abstract submission and registration.
Scientific Organising Committee
Michael Lucey, MD, FAASLD
Philippe Mathurin, MD, PhD
Gyongyi Szabo, MD, PhD, FAASLD
Mark Thursz, MD
Acknowledgements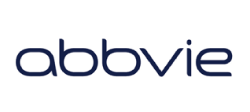 The event is supported by an unrestricted education grant from Abbvie. Abbvie has had no input into the contents of the programme and website.