Meet the organisers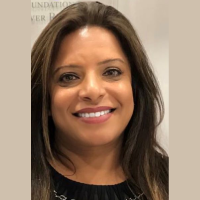 Dr Shilpa Chokshi is a basic translational scientist in hepatology, with a broad range of interests extending from her original area of expertise in viral hepatitis to alcoholic liver disease, immune mechanisms driving cirrhosis and the development of immunotherapeutic treatments for HCC.
Click to read more
She is currently the Acting Director & Chief Scientific Officer for the Institute of Hepatology, London which is affiliated to King's College London. Her research programme is focussed on 'Liver Immunology' which aims to delineate the paradoxical immunological landscape that exists in end-stage liver disease, which encompasses a highly activated and damaging systemic immune response that is unable to defend against bacterial and viral pathogens and is unable to maintain anti-tumoral immunity. The aims of these studies are to develop and test disease-specific host-targeted immunomodulatory strategies to rebalance this skewed equilibrium to restore a state of effective anti-pathogen and anti-cancer immunity and dampen injurious inflammatory processes.   
Follow Dr Chokshi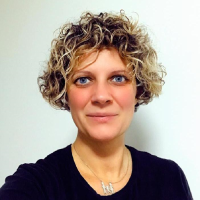 Dr Elena Palma has been working in the field of Hepatology for more than 12 years.
Click to read more
Her research has mainly focused on Alcohol-related Liver Diseases and in the development of in vitro and ex vivo human experimental models to study liver diseases and malignancies, optimising the use of Precision Cut Liver Slices. She is a Senior Scientist at the Institute of Hepatology, London, where she leads studies investigating the impact of chronic liver disease on mitochondria, particularly on mitochondrial dynamics and functionality, and the role of these organelles' in adapting to stress with an overall aim of developing novel therapeutical strategies.
Follow Dr Palma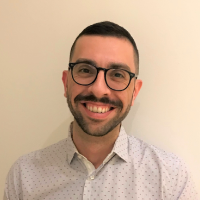 Dr Luca Urbani has 15 years of experience in tissue engineering for regenerative medicine and disease modelling.
Click to read more
He is Principal Investigator of the Liver Regeneration and Tissue Engineering group at the Institute of Hepatology, which focuses on the study of the extracellular matrix biological properties and cross-talk with hepatic and cancer cells using novel 3D bioengineered systems and organoids to recreate features of liver disease. He has extensive experience and track record in the study of extracellular matrix biology, the development and validation of 3D cultures, macrofluidic bioreactors and tissue engineering technology to model liver disease and liver cancer and have published 25 papers in this area in high-impact journals. 
Follow Dr Urbani
Key Dates
31 Jan, 2022

Application deadline

15 - 17 Sep, 2022

School days