Description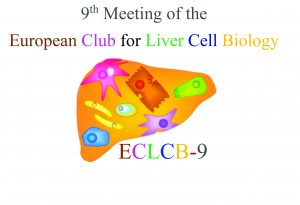 Dear colleagues and friends,
It is a great pleasure and privilege for us to invite you to Preganziol in Veneto (Italy) for the 9th meeting of the European Club for Liver Cell Biology (ECLCB-9). As you know, the ECLCB meetings are held every 2 years, and the goal of the meeting is to allow junior physicians and scientists working in the field of cell biology and pathophysiology of the liver to share data and experiences, and to create new networks for international collaborations. We hope to host at least 80 international researchers, and we truly hope that you all will find this a stimulating meeting.
We are especially honored to welcome our keynote lecturers, which will give us state-of-the-art insights into their outstanding research. We are excited about the oral and poster presentations that will cover the different scientific categories of liver cell biology, but will also address important issues of technical advances and experimental models in the field. We are very grateful to the sponsors that support the ECLCB-9. Their contribution allowed us to organize this meeting without a registration fee.
Looking forward to seeing you in Preganziol!
The Organizing Committee
The Organizing Committee:
Francesco Paolo Russo, Patrizia Burra, Fabio Farinati, Paolo Angeli, Umberto Cillo, Luca Fabris, Patrizia Pontisso