Season 4, Episode 3 - A 360 approach to beat alcohol-related liver disease
Alcohol is the main cause of advanced liver disease and a major cause of hospitalisation and disability across the globe, including Europe. In this EASL Studio you will hear the patient perspective from an individual who has overcome this disease and listen to the faculty discuss the measures that can help prevent it.
Faculty: Prof. Ramon Bataller (Moderator), Prof. Giovanni Addolorato (Faculty), Prof. Peter Jepsen (Faculty), Mrs Kristen Radage (Faculty), Mr. Steven Rodrigues (Patient Perspective) Prof. Debbie Shawcross (Faculty)
The Q&A will be open for this episode.
Related episodes:
S3E5: JHEP Live: Stigma and alcohol
S3E4: Special Edition: Highlights of EASL NAFLD Summit 2022
ℹ The episode will be broadcasted live on this page.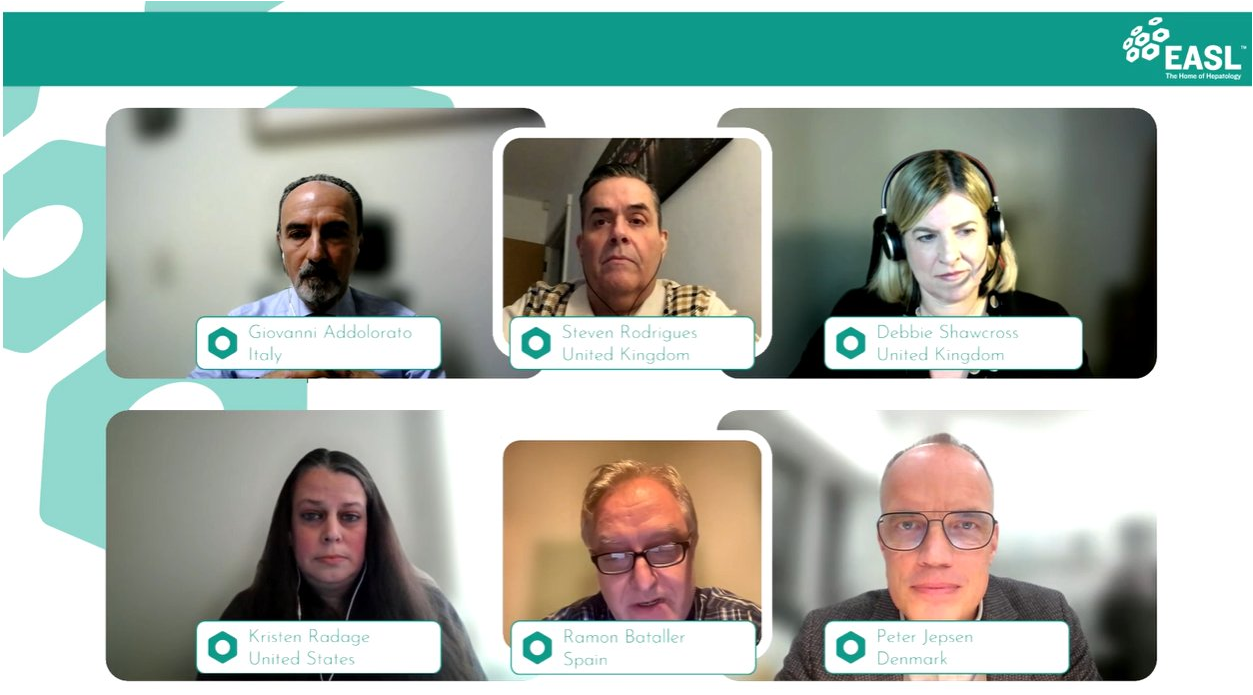 Watch previous EASL Studio episodes