Season 4, Episode 22 - JHEP Live: new and promising drugs for NASH on the horizon
Non-alcoholic steatohepatitis (NASH) is rapidly emerging as a leading cause of chronic liver disease, presenting significant challenge due to the limited treatment options available.
This EASL Studio JHEP Live aims to explore novel and promising treatments currently being evaluated for the treatment of NASH. In particular:
ARO-HSD, an HSD17β13 inhibitor.
PXL065 under evaluation in the DESTINY-1 trial.
The investigation of an FXR agonist in fibrotic NASH as part of the LIVIFY trial.
Faculty: Prof. Vlad Ratziu (Moderator), Prof. Stephen Harrison (Faculty), Dr Rohit Loomba (Faculty), Dr Loey Lung-Yi Mak (Faculty)
Related articles:
ℹ The episode will be broadcasted live on this page.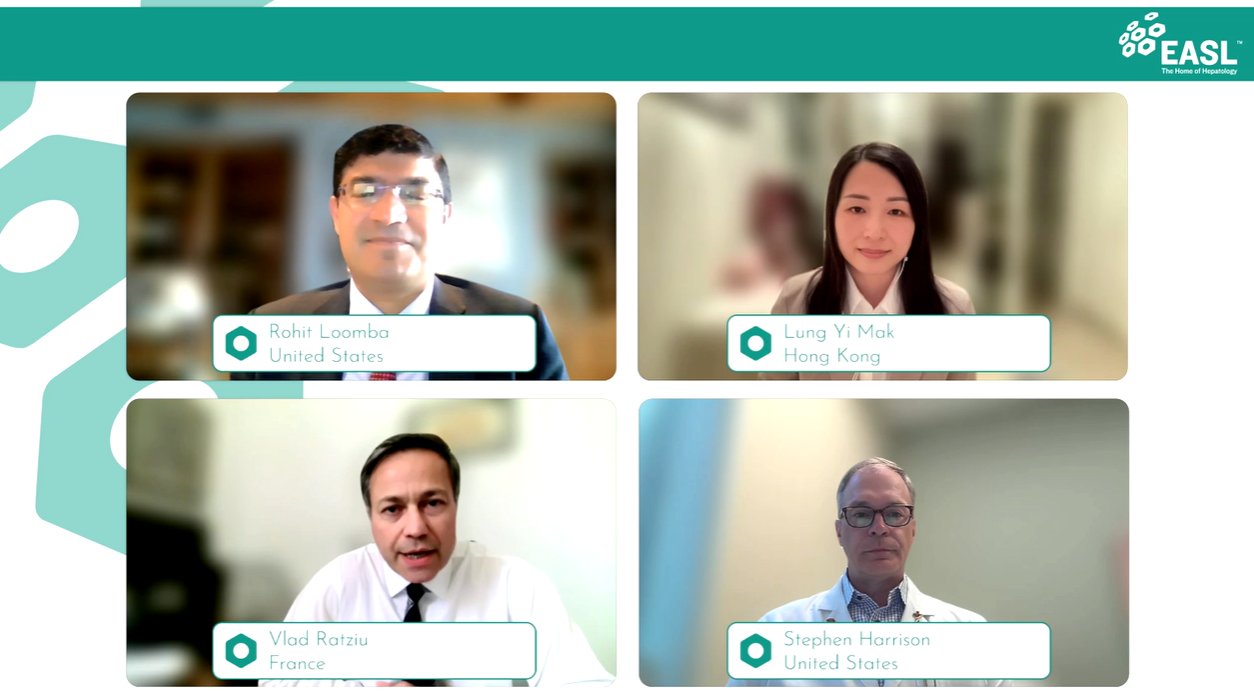 Watch previous EASL Studio episodes