Season 4, Episode 14 - EASL-EF CLIF and EU Grants: exploring novel mechanism and treatment of chronic liver failure
Liver disease accounts for over 2 million deaths per year with few advances being made over the last few years. This EASL Studio will highlight the opportunities presented by EU grants and discuss how ongoing collaborative research initiatives, such as Microb-Predict, DECISION, and A-TANGO, are making progress possible.
Faculty: Prof. Thomas Berg (Moderator), Prof. Rajiv Jalan (Moderator), Prof. Minneke Coenraad (Faculty), Dr Cornelius Engelmann (Faculty), Prof. Pierre-Emmanuel Rautou (Faculty)
Related episode:
S4E2 YI Choice: How to build consortia and registries
ℹ The episode will be broadcasted live on this page.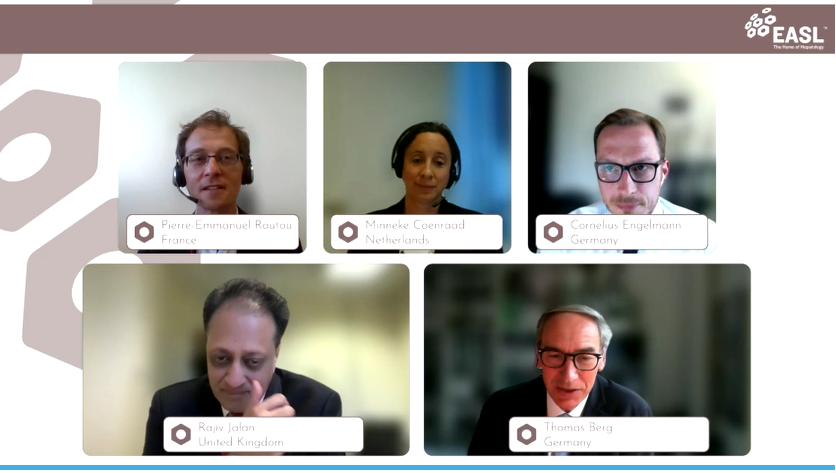 Watch previous EASL Studio episodes