Season 2, Episode 18 - How can our response to the climate crisis transform and improve hepatology services?
Issues of climate change, global warming and sustainability are taking centre stage in political agendas across the globe, causing major restructuring in many sectors. But, what about the healthcare sector?
How is climate change affecting healthcare?
How big of a problem is climate change for liver care?
What public health strategies can be implemented to mitigate the effects of climate change?
You can find more information about the impact of climate change on liver disease care in this publication.
Related episodes:  
EASL Studio – S2E12 – Nurse and AHP Focus: Sustainable Hepatology – Insights in nursing initiatives
Faculty:
Aleksander Krag (Moderator)

Mhairi Donnelly

Adrian Reuben

William Stableforth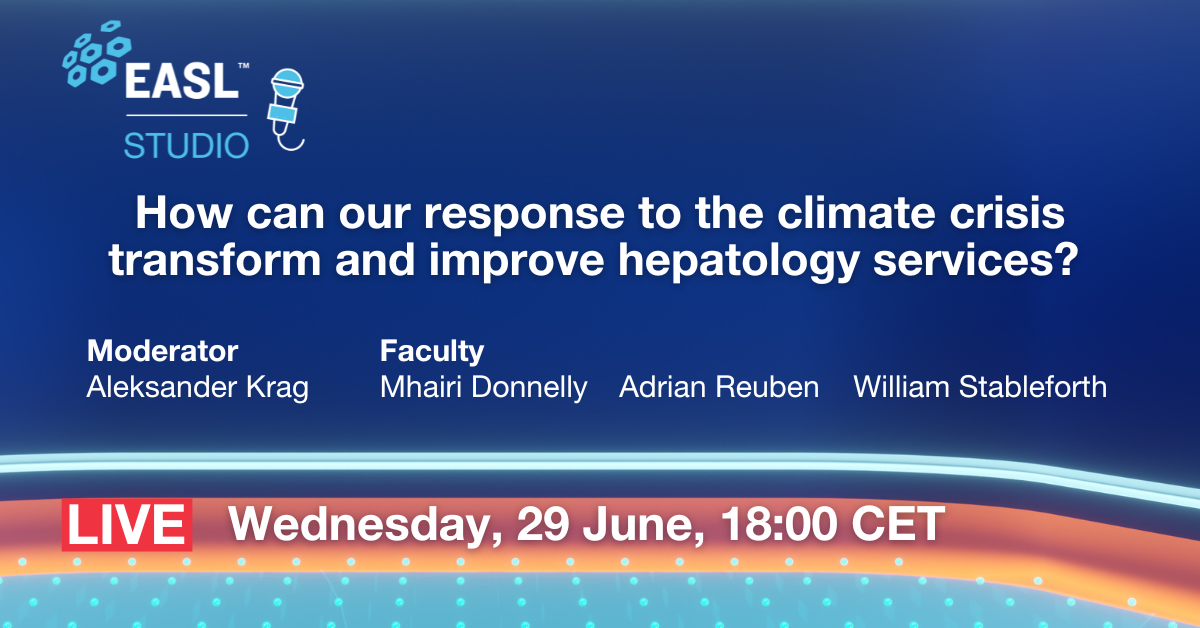 Watch previous EASL Studio episodes