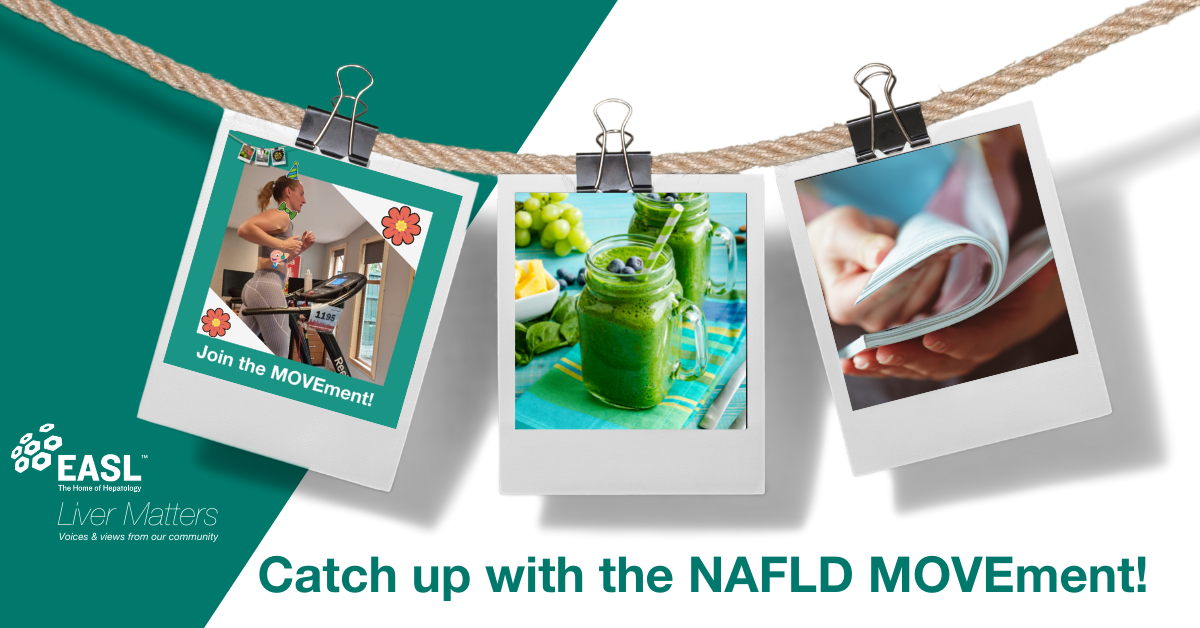 Last week, EASL organised its Digital NAFLD Summit 2021. In this week's article, we offer you to catch-up with this major event related to the fight against the NAFLD and to provide you some recipes to continue to be an active member of the movement against this liver condition. 
Let's start this catch-up with the photo contest that we launched prior to the summit. Participants were invited to share pictures showing how they fight against NAFLD. We are happy to share with you the 3 winners of this contest and what motivated them to join the MOVEment.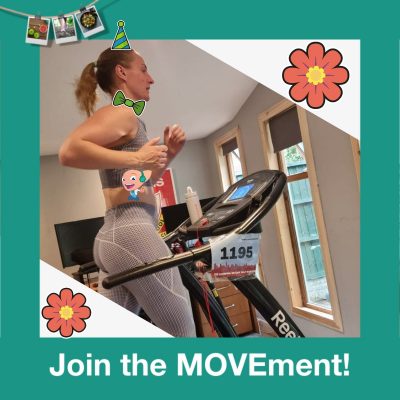 I am a keen runner and I was stuck at home isolating while I had COVID when I was meant to be doing a half marathon. I decided that wasn't going to stop me so did my half marathon on a treadmill at home instead! I thought it was a good example of how things have changed during the COVID pandemic and how we can still strive to improve our health and well being despite obstacles in our way. 
Charmaine Matthews – United Kingdom – 1st Prize Winner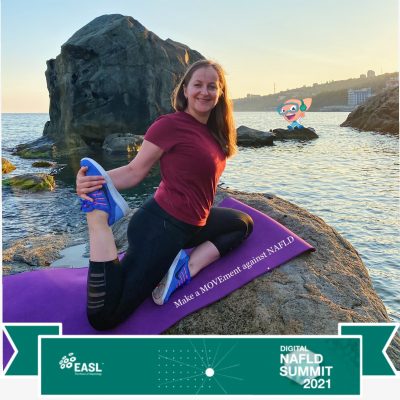 I decided to join the movement against NAFLD to support those who are already in it and to motivate those who are going to start healthy habits from another Monday 💪 In case you can reduce the risks and burden of NAFLD among your family, friends and patients, you have to do it. So I made a bet on the power of personal example 😊
Alina Demyanova – Russia – 2nd Prize Winner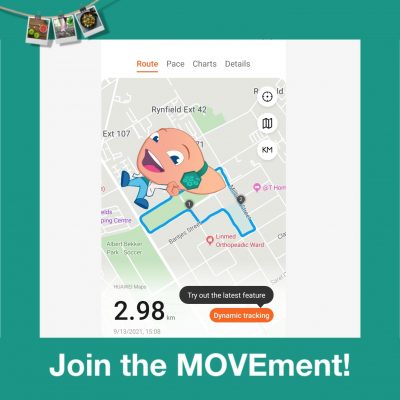 As a Dietitian working with and researching NAFLD I realise the importance of a multidisciplinary team approach for our patients.
Mico Price from sunny South Africa – 3rd Prize Winner
NAFLD: A patient guideline 
This patient guideline is intended for all patients at risk of or living with non-alcoholic fatty liver disease (NAFLD). NAFLD is the most frequent chronic liver disease worldwide and comes with a high disease burden. Yet, there is a lot of unawareness. 
This guide summarises the current knowledge relevant to NAFLD and its management. It has been developed by patients, patient representatives, clinicians and scientists and is based on current scientific recommendations, intended to support patients in making informed decisions.
Catch up with the most successful tweets that covered the NAFLD Summit!
With 3.6 million of impressions and 2'942 engagements, the Digital NAFLD Summit 2021 proved to be one of the most engaging meetings in the field of liver disease.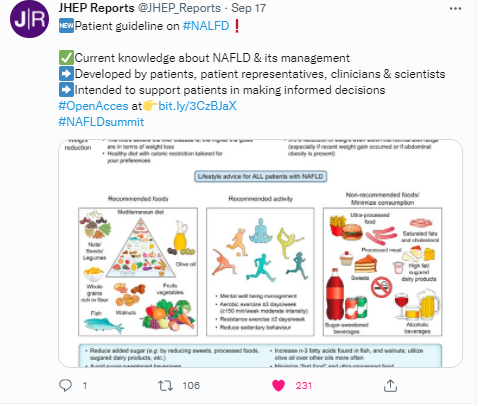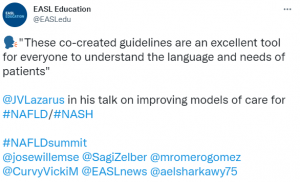 Keep on the MOVEment even after the summit
Taking care of your liver and protecting it from NAFLD need to be done a regular basis. Besides moving and playing sports, having a proper diet has also a great impact. But this doesn't necessarily mean that you cannot continue enjoying food or social life! Sceptical? Have a look at the delicious and surprising recipes below.
4-3-2-1 Smoothie
Start your day with a delicious smoothie! Did you know that parsley is a wonderful ingredient for the liver? Not only does it have plenty of detox-supporting Vitamin C, but it also stimulates bile which helps our bodies break down fats so we can use them as energy. It also helps extract heavy metals from the body, which can take some stress off the liver.
Ingredients
4 kale leaves, coarsely chopped
⅓ bunch parsley
2 celery ribs, chopped large
1 apple, cut into wedges
Juice of ½ lemon
2 cups water
Preparation
Place all ingredients in a high-speed blender and puree until smooth. Add as much water as needed to reach your desired consistency. Feel free to add a teaspoon or two of honey for more sweetness. 
Recipe taken out of : https://greensmoothiegirl.com/green-smoothies-for-fatty-liver/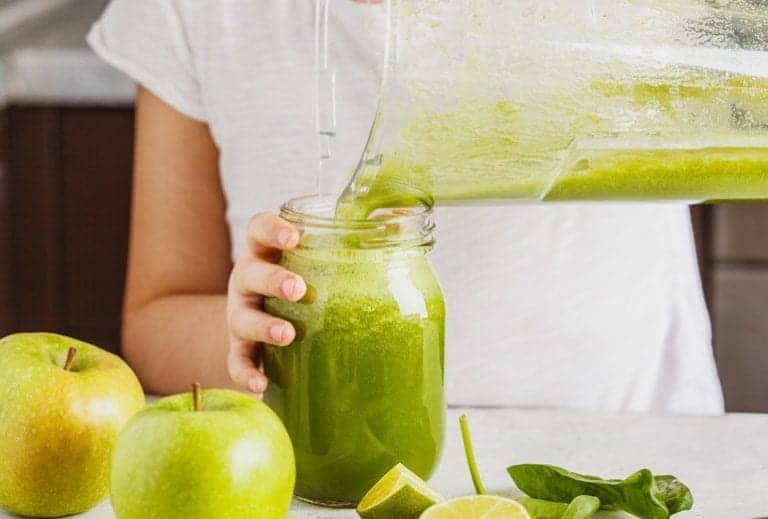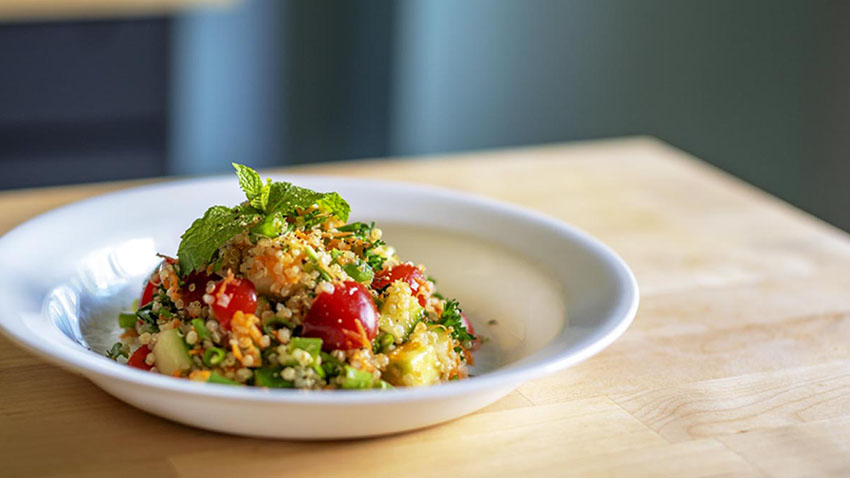 Quinoa Tabbouleh Salad Recipe
Plant-based diets with some seafood and occasional animal proteins have shown to be beneficial for people with NAFLD. No animal protein in this recipe but an amazing mix of fresh vegetables. We can already listen to your liver thanking you. 
Ingredients
1 cup of quinoa, rinsed and dried

2 cups of water

1 bunch of fresh parsley, finely chopped

1⁄2 bunch of fresh mint, finely chopped

2 carrots, shredded

1 pint of cherry tomatoes

1⁄2 cucumber, diced

3 green onions, sliced

2 tablespoons of olive oil

3 tablespoons of fresh squeezed lemon juice (can substitute with a lemon)

1⁄2 teaspoon of onion powder

1⁄2 teaspoon of salt

A dash of black pepper
Preparation
Add one cup of washed quinoa and two cups of water in a pot until boiling and then reduce to a simmer for 10-15 minutes.

While the quinoa is cooking, prep the parsley, mint, carrots, cherry tomatoes, cucumbers and green onion and set aside.

After the 15-20 minutes, spread the quinoa out on a large plate to cool.

In a small bowl, combine the olive oil, lemon juice, onion powder, salt and black pepper to make a dressing.

Finally, combine all the ingredients and dressing together in a large bowl. Toss to mix thoroughly.
This recipe is endorsed by Lorraine Bonkowski, R.D., and can be found at the University of Michigan's MHealthy with additional nutritional information. 
Sparkling Apple Cider Vinegar Tonic 
What would be a night out without a proper drink? Forget about the outdated Cocktails and enter in the Mocktail zone. Turmeric, lemon, cayenne & apple cider vinegar combine to make this Apple Cider Vinegar Tonic the healthiest mocktail you'll find. Turmeric is known for being one of the most liver-friendly ingredients. Sip unconditionally and have a great time.  
Ingredients
Apple Cider vinegar (Yes it might sound weird but it's very good for your health so don't be shy and step out of your comfort zone)

Soda Water

Ground turmeric

Cold Water

Lemon

Ice Cubes

Cayenne Pepper (skip this one if you don't feel it!)
Preparation
Add water to a cocktail shaker or a regular glass

Add apple cider vinegar

Squeeze in the juice of the lemon

Add ground turmeric

Add a dash of cayenne pepper

Add ice cubes

Close the lid of the shaker tightly, and shake

Pour tonic into a low-ball glass

Top with soda water

Decorate with a slice of lemon, and serve immediately!
Recipe taken out of:  https://alwaysusebutter.com/the-resolution-keeper-detox-cocktail/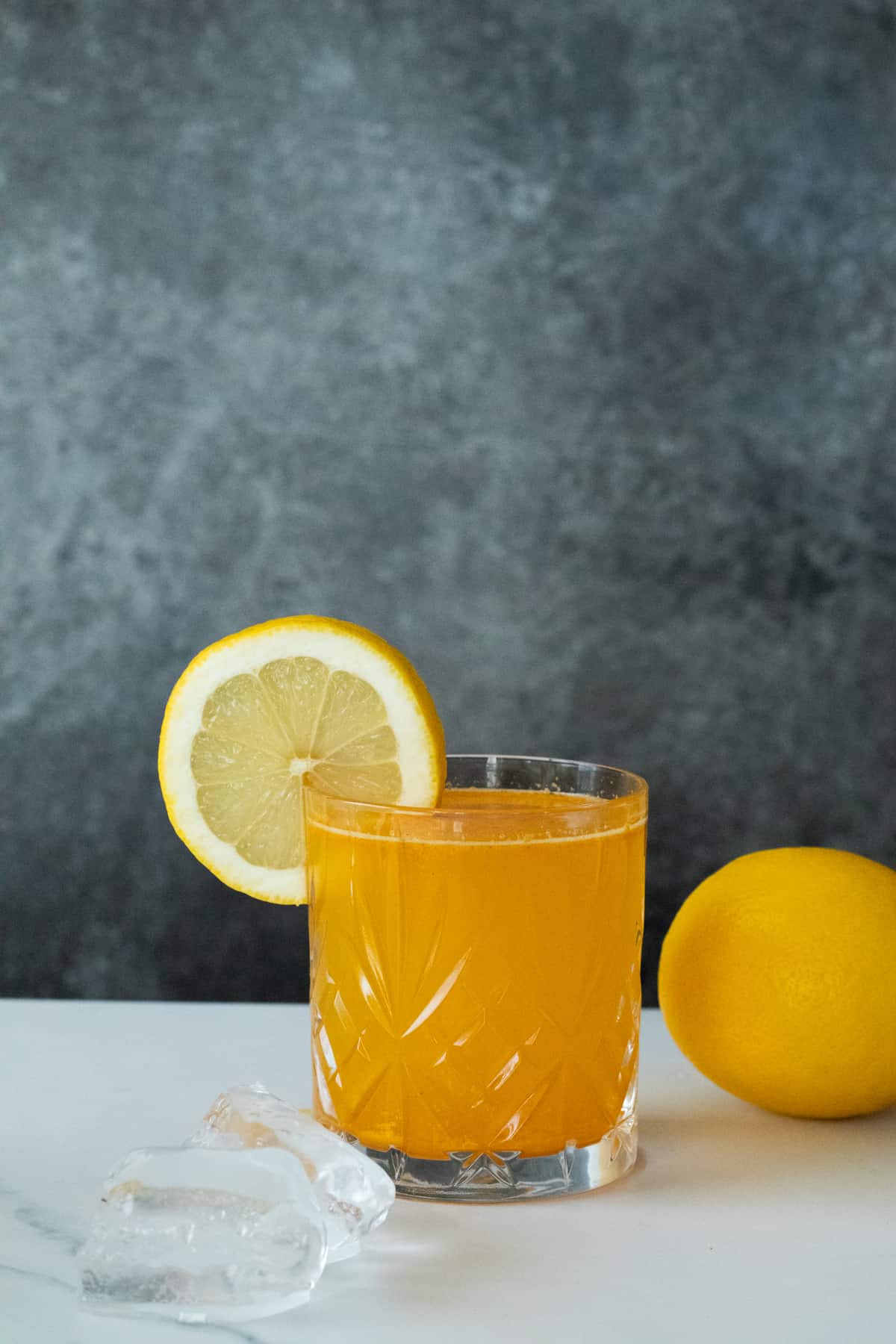 How about you? Do you want to share about your way of fighting NAFLD? Do you have any secret recipe or ingredient? Share with us below!