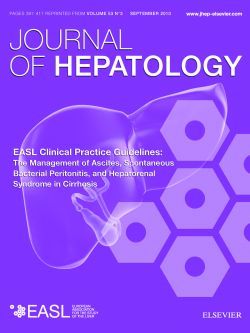 Management of Ascites, Spontaneous Bacterial Peritonitis, and Hepatorenal Syndrome in Cirrhosis
EASL has published clinical practice guidelines for the management of ascites, the most common complication of cirrhosis.
The peer-reviewed guidelines are available in the September 2010 issue, (Volume 53, No.3) of the Journal of Hepatology and online CPGs. They will also provide recommendations for the management of spontaneous bacterial peritonitis (SBP) and hepatorenal syndrome, which often affect patients with cirrhosis.
"It is estimated that almost 60 percent of cirrhotic patients develop ascites within 10 years of their disease, which is a huge proportion of patients. These guidelines provide clinicians with the latest recommendations from a panel of experts on the management of ascites, SBP and hepatorenal syndrome. It is hoped that the guidelines will improve and facilitate best practice and ultimately improve disease outcomes and symptoms for cirrhotic patients in the future," stated Pere Ginès, lead contributor of the guidelines.