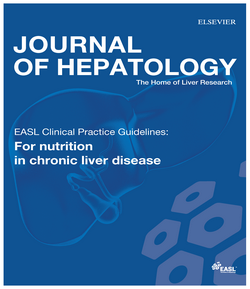 Nutrition in Chronic Liver Disease EASL Guideline
This EASL Guideline for Clinical Practice review the present knowledge in the field of Nutrition in Chronic Liver Disease. Also, it promotes further research on this topic. The guideline examines screening, assessment and principles of nutritional management. Most importantly, they present recommendations provided in specific settings such as hepatic encephalopathy, cirrhotic patients with bone disease, patients undergoing liver surgery or transplantation and critically ill cirrhotic patients.
A frequent complication in liver cirrhosis is malnutrition. It causes the progression of liver failure, and with a higher rate of complications. Among them infections, hepatic encephalopathy and ascites. Most importantly, in recent years, the rising prevalence of obesity has led to an increase in the number of cirrhosis cases related to non-alcoholic steatohepatitis. Malnutrition, obesity and sarcopenic obesity may worsen the prognosis of patients with liver cirrhosis and lower their survival. Nutritional monitoring and intervention is therefore crucial in chronic liver disease.
More on Nutrition in Chronic Liver Disease
Malnutrition is frequently a burden in patients with liver cirrhosis, occurring in 20–50% of patients. The progression of malnutrition may lead to liver failure. While malnutrition may be less evident in patients with compensated cirrhosis it is easily recognizable in those with decompensated cirrhosis.
Malnutrition has been reported in 20% of patients with compensated cirrhosis and in more than 50% of patients with decompensated liver disease. Female patients more frequently develop a depletion in fat deposits while males more rapidly lose muscle tissue.
As detailed in EASL Clinical Practice Guidelines, malnutrition and muscle mass loss (sarcopenia), which has often been used as an equivalent of severe malnutrition, lead to a higher rate of complications such as susceptibility to infections, hepatic encephalopathy (HE) and ascites, as well as being independent predictors of lower survival in cirrhosis and in patients undergoing liver transplantation.
Download the EASL Guideline for Nutrition in Chronic Liver Disease as PDF or as PPT Slide Deck.