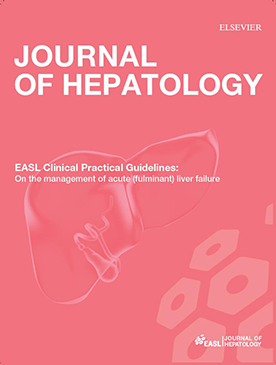 Acute Liver Failure Guidelines
The term acute liver failure (ALF) is frequently applied as a generic expression to describe patients presenting with or developing an acute episode of liver dysfunction. In the context of hepatological practice, however, ALF refers to a highly specific and rare syndrome. This means an acute abnormality of liver blood tests in an individual without underlying chronic liver disease. The disease process is associated with development of a coagulopathy of liver aetiology, and clinically apparent altered level of consciousness due to hepatic encephalopathy. Several important measures are immediately necessary when the patient presents for medical attention. These, as well as additional clinical procedures will be the subject of the Acute Liver Failure Guidelines.

More on Acute Liver Failure
Acute Liver Failure (ALF) was originally defined by Trey and Davidson in 1970. They defined it as fulminant liver failure, which was ''a potentially reversible condition, the consequence of severe liver injury, with an onset of encephalopathy within 8 weeks of the appearance of the first symptoms and in the absence of pre-existing liver disease". In 1993, the medical environment redifined the syndrome to take into account the aetiology, frequency of complications and prognosis. Considering jaundice as the first symptom, hyperacute liver failure describes patients developing HE within 7 days of noting jaundice. Acute Liver Failure occurs when patients develop HE between 8 and 28 days of noting jaundice. Subacute liver failure describes HE occurring within 5–12 weeks of jaundice. Chronic liver disease means a duration of greater than 28 weeks before the onset of encephalopathy.
Download the EASL Guidelines for Acute Liver Failure as PDF or PPT Slide Deck.
Read more about Acute Liver Failure in the Journal of Hepatology. Also, discover the latest EASL news. Connect with us on EASL Facebook page and on EASL LinkedIn Page.