LITMUS highlights at EASL Congress 2023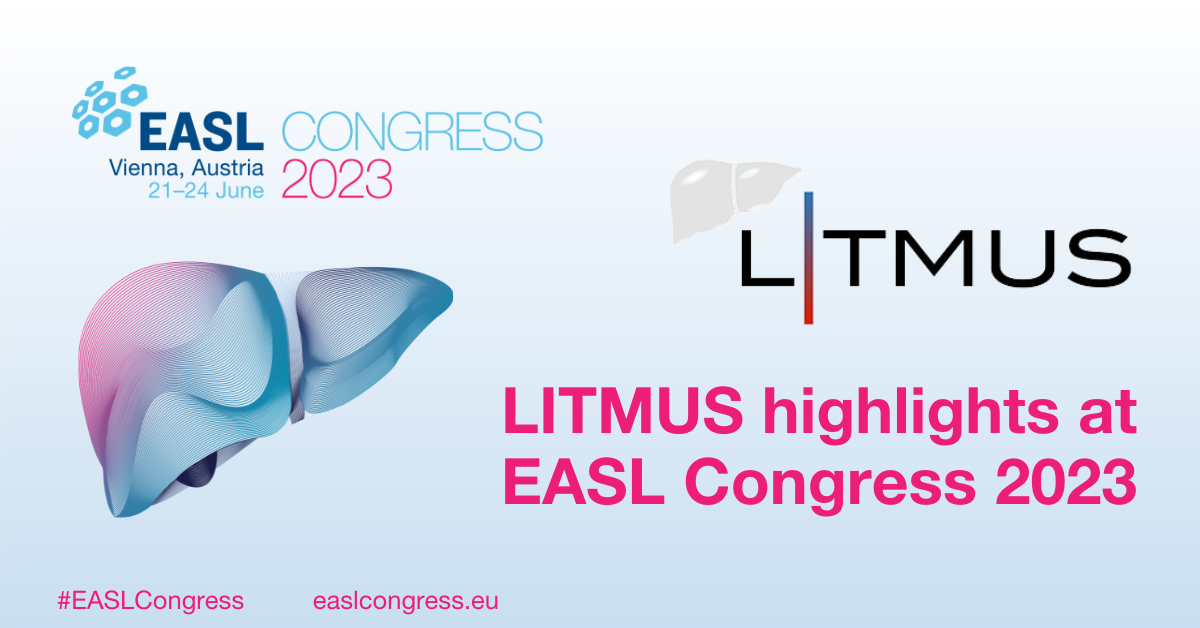 Liver Investigation: Testing Marker Utility in Steatohepatitis (LITMUS) funded by the European Innovative Medicines Initiative 2 Joint Undertaking, brings together clinicians and scientists from prominent academic centres across Europe with companies from the European Federation of Pharmaceutical Industries and Associations (EFPIA). Their common goals are developing, validating and qualifying better biomarkers for testing NAFLD. EASL is its dissemination arm.
The upcoming EASL Congress 2023 in Vienna is set to feature an array of activities, sessions, and abstracts presented by the LITMUS EU-funded project. These sessions will focus on the latest advancements in the understanding and management of non-alcoholic fatty liver disease (NAFLD), a growing global health concern.
The events will kick off with a Postgraduate Course on Wednesday, 21 June, led by LITMUS collaborators Elisabetta Bugianesi and Philip Newsome. The course, titled "From NAFLD to liver cancer – Non-alcoholic fatty liver disease (NAFLD)," will delve into the intricate aspects of NAFLD, presenting case studies and discussing the role of lifestyle interventions and drug therapies in its prevention and treatment.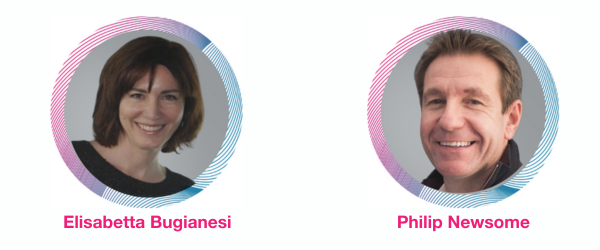 On Thursday, 22 June, two Research Think Tank sessions will take place. The first, focused on leveraging innovative technologies for a better understanding of NAFLD pathogenesis and the discovery of novel therapeutic targets, will feature a presentation by LITMUS collaborator Dina Tiniakos on target identification through liver biopsy. The second session will explore unmet needs and novel directions in alcohol-related liver disease, with presentations by LITMUS collaborators Raluca Pais and Annalisa Berzigotti, discussing the controversial concept of mixed etiology in fatty liver disease (FLD).
During the General session I on 22 June, Stephen Harrison, a LITMUS collaborator, will present primary results from the MAESTRO-NASH study, a pivotal phase 3 clinical trial focusing on NASH and fibrosis. This presentation promises valuable insights into the evolving landscape of NASH treatment options.
Throughout the congress, various sessions will be led by LITMUS collaborators, including discussions on the workup and management of lean NASH, the current therapeutic landscape in NAFLD, and non-invasive assessment of NAFLD through diagnostics and artificial intelligence-based tools.
The abstract sessions will offer a platform for LITMUS collaborators to present their research findings. These include the analytical and clinical validation of AIM-NASH, a digital pathology tool for AI-based measurement of NASH histology, as well as the exploration of experimental aspects of NAFLD through single-cell RNA sequencing and spatial proteotranscriptomics.
In addition to these presentations, LITMUS will host workshops and poster presentations highlighting diverse research topics, ranging from predictors of quality of life in NAFLD patients to the long-term outcomes of NAFLD cohorts and the impact of genetic polymorphisms on glucose and lipid metabolism.
The LITMUS activities at the EASL Congress 2023 will provide a comprehensive overview of the latest advancements in NAFLD research and treatment. By bringing together experts from various disciplines, the sessions aim to foster collaboration, stimulate discussion, and promote the translation of scientific knowledge into improved patient care. The EASL community can look forward to a rich and informative programme that will shape the future of NAFLD management.