Consistently with its educational mission, EASL will financially contribute to scientific meetings organised by other subjects.
For this purpose, the EASL provisional budget will include a specific expense item. The amount devoted to this item in 2017 will be 30,000 EUR. This amount can vary over the following years, according to the overall financial resources available. Once fixed, this amount should represent the maximal allowance that cannot be exceeded.
Applications are submitted online throughout the year. There are three review windows in March, September and December. 10,000 EUR of funding is available per review window which can be allocated to one or more awarded events.
Guidelines declaration
Rules & limitations
Not for Profit declaration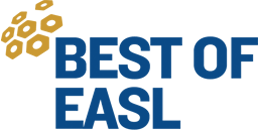 Best of EASL condenses the most cutting-edge science and education from the world's premier hepatology society into one programme.
As Prof. Chan states, "There is no geographic boundary on knowledge".
EASL has a strong tradition of producing top quality education and sharing the latest news and updates in hepatology across the world. Nevertheless, financial, logistical and regulatory constraints often prevent qualified hepatologists from accessing all of EASL education and science offerings, especially when living and travelling from outside of Europe.
EASL calendar
Upcoming Events
10

APR

2019

EASL International Liver Congress™ | Vienna, Austria

02

MAY

2019

EASL Courses, Schools & Masterclasses | Birmingham, United Kingdom

16

MAY

2019

EASL Courses, Schools & Masterclasses | Munich, Germany