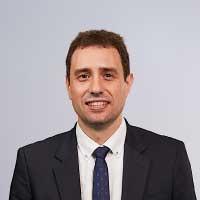 Dr. Jesus Banales, Spain
Dr. Jesus Banales (PhD) is Head of the Liver Diseases Group at Biodonostia Institute (San Sebastian, Spain), Investigator Miguel Servet (ISCIII), Ikerbasque and CIBERehd, and Assistant Prof. of Medicine/Science at Mayo Clinic (USA), Univ. Navarra (Spain) and Univ. Area Andina (Colombia). Co-founder and current coordinator of the "European Network for the Study of Cholangiocarcinoma" (ENS-CCA), Member of the "International Primary Sclerosing Cholangitis Study Group (IPSCSG)", and member of the Governing Board of the Spanish Association for the Study of the Liver (AEEH).
His research is focused on hepato-biliary pathobiology at basic and translational level, with particular interest in liquid biopsy, genetics, epigenetics and molecular mechanisms of liver cancer.
Read more
Dr. Valerie Paradis, France
Dr. Valerie Paradis, MD PhD and Professor in Pathology, is the chairman of Pathology department (Beaujon hopsital) and leader of the INSERM team "From inflammation to neoplasia in digestive diseases" (INSERM UMR 1149 Paris). She obtained board certification for Pathology in 1993 and PhD degree in 1999 (University Paris). She joined Beaujon hospital in 2002 and dedicates her main clinical practice to liver diseases and transplantation.
Fields of interest and research include pathological and molecular aspects of liver fibrosis and tumorigenesis with a specific interest in benign hepatocellular nodules and hepatocellular carcinomas developed in patients with metabolic syndrome. Her team has developed original
in situ
proteomic approach (MALDI imaging) for identification of tissue signatures and biomarkers, and
ex vivo
culture model using thin tumor slices and organoids for evaluation of therapeutic molecules.
V. Paradis is involved in educational activities, chairing the specialty "Epithelium: interface structure" (Master 2 "Cellular Biology-Physiology-Pathology"). She is co-coordinator of the DHU UNITY "Unmet Needs for Innovation in HepaTology and GastroenterlogY" and task leader (WP2: cross sectional clinical study)) of the RHU QUID-NASH aiming to identify novative non-invasive diagnostic markers of NASH in diabetic patients (coordinator Pr DC Valla). She is a member of International groups of liver pathologists (Laennec & Elves), Scientific commissions Research Institutes (INSERM, ANRS) associate Editor J Hepatol and  WHO Classification of Digestive tumors.
Read more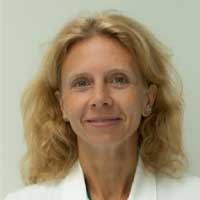 Dr. Lorenza Rimassa, Italy
Dr. Lorenza Rimassa, graduated at the Medical School of the University of Milan (Italy) in 1993. Her post-graduate education continued with a Medical Oncology degree, achieved in 1997. She worked at the San Raffaele Institute and at the National Cancer Institute in Milan, as clinical and research fellow. Since 1998 she is working at Humanitas Cancer Center, Humanitas Research Hospital – IRCCS, in Milan. She is Deputy Director of the Medical Oncology Unit and Head of the Gastrointestinal Oncology Section. She is also Associate Professor of Medical Oncology at Humanitas University.
She is a member of the Italian Association of Medical Oncology (AIOM), of the European Society for Medical Oncology (ESMO), of the American Society of Clinical Oncology (ASCO), of the European Association for the Study of the Liver (EASL), of the International Liver Cancer Association (ILCA), and of the ILCA Communication Committee.
She has a long-standing interest in the field of clinical and translational cancer research and she has been involved in more than 100 clinical trials (phase 1-2-3). From 2005, she focused her interest on patients with gastrointestinal cancers, including hepatocellular carcinoma and biliary tract cancers, treated with new drugs in national and international clinical trials. From 2012, she is principal investigator, member of the steering committee, or of the data monitoring committee for national and international, multicenter, phase 1-2-3 clinical and translational trials of new drugs for gastrointestinal cancers, including chemotherapy, small molecules, monoclonal antibodies, immuno-oncology drugs.
She is a member of the Italian Association of Medical Oncology (AIOM) Guidelines Committee on Hepatocellular Carcinoma, and of the Scientific Committee of the Italian Group for the Study of Digestive Tract Cancers (GISCAD) Foundation. She is author of more than 100 articles published in peer-reviewed journals on the development of new treatments and biomarkers for gastrointestinal cancers. She is ad-hoc reviewer for several international scientific journals. She is speaker, chairman, discussant, member of the organizing and scientific committee at national and international congresses and conferences.
Read more