Accommodation for Liver Cancer Summit 2020
On this page you will find accommodation information for the Liver Cancer Summit 2020 that will take place at the Clarion Congress Hotel Prague, Czech Republic. Most importantly about the venue, how to book a room at the hotel and how to take advantage of the special prices negotiated by EASL because a limited number of rooms are available.
Clarion Congress Hotel Prague
Freyova 33
190 00 Prague, Czech Republic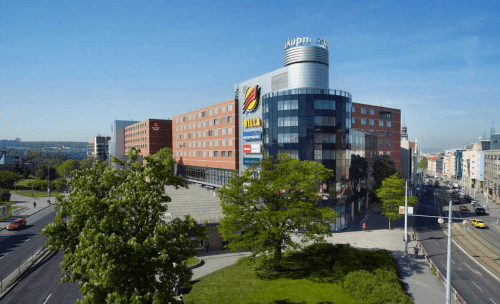 Description and Price
A limited number of rooms are available. However, EASL has negotiated a special rate for conference delegates. Therefore, the rates vary according to the type of accommodation requested:
Clarion Congress Hotel Prague

Standard room, single-use – EUR 99.00

Standard room, double use – EUR 109.00
How to book accommodation for Liver Cancer Summit 2020
We strongly recommend you to book hotel accommodation early. Above all, we will be happy to assist in all matters concerning hotel reservations for this event. However, we will confirm hotel reservations only after receiving the full deposit payable by credit card or bank transfer. Therefore, we kindly ask you to do this within 10 working days from the day of booking. Also, if a hotel reservation is made by a sponsoring company, the delegate will receive all information directly from the sponsoring company.
Cancellation policy
Most importantly, all cancellations must be received by EASL by mail: 7, Rue Daubin – CH 1203 Geneva, Switzerland or by e-mail: livercancersummit@easloffice.eu in writing before or on the following deadlines (please do not contact the hotel directly):
Until 09 December 2019 (23:59 UTC+1): full refund minus EUR 35.00 for administrative charges
From 10 December 2019 unfortunately no refund will be possible
A refund should not exceed 30 days after the receipt of cancellation.