ILC 2022 Welcome message from Honorary President
Dear friends, dear members of the EASL Governing Board, 
It is an honour and a pleasure to welcome you to the International Liver Congress™ 2022, the 57th iteration of this annual meeting.  
The growth and appeal of the European Society for the Study of the Liver has increased steadily, alongside the economic and social progress that Europe has enjoyed since the inception of EASL in 1966.  
Suddenly and unexpectedly, however, the European scenario has changed, first with the impact of the covid epidemic and now with the disaster of the war on European soil. Optimism for the future and self-reliance are diminishing, especially among the young generations.  
These unexpected challenges were met with energy by the EASL Governing Board by going digital in the past two years and now by promptly resuming the institutional tasks that have made ILC great in hepatology. As is tradition, ILC 2022 will offer the highest-quality arena to present and discuss the latest scientific achievements, the best school to adjourn young hepatologists on clinical practice, and the largest platform for person-to-person interaction and social exchange. 
ILC 2022 will not, however, be only science as usual. The congress will also serve as an important testimony from the community of Europe-based hepatologists that international cohesion and the scientific identity of EASL, and its values of merit, cooperation, and friendship, remain untouched in these hard times.  
Dear friends, welcome to London ILC 2022, to share and confront scientific ideas, be entertained by the progress in hepatology, meet old friends, and make new ones.  
Come to attest your confidence that hepatology and EASL live on, no matter the constraints.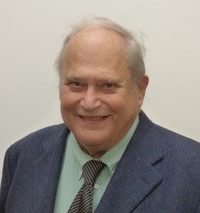 Prof. Mario Rizzetto 
Honorary President, ILC 2022