Networking Track Hubs
Is it time to network? Eight dedicated Track Hubs serve as your meeting point to connect with fellow delegates, face to face. Find your track colour to meet with like-minded experts.
At lunchtime, don't miss the networking sessions at the Track Hubs to meet with experts and Key Opinion Leaders from various EASL Consortia and learn more about their work. The daily networking programme is available at the EASL Community Hub.
Is the session room too busy? You can watch selected live and on-demand sessions at the Track Hubs.
Schedule overview
Click on the image to enlarge.
Browse the full programme
Meet the EASL Consortia representatives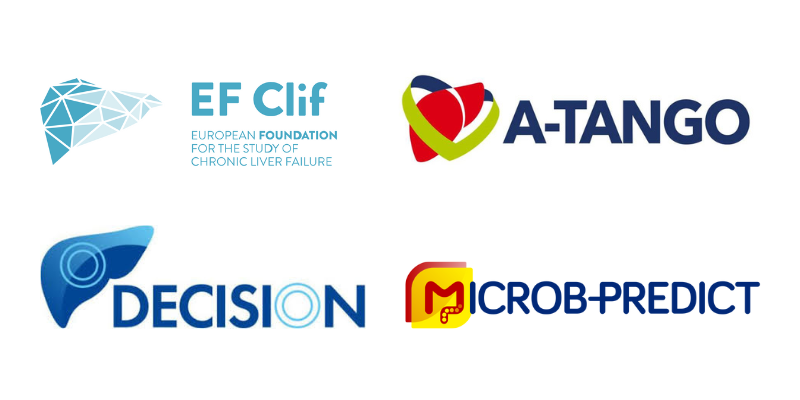 When: 12:00–13:00 BST
Where: Cirrhosis and complications Track Hub
Meet:
Cornelius Engelmann
Richard Moreau
Pierre-Emmanuel Rautou
Jonel Trebicka
When: 11:30–13:30 BST
Where: General Hepatology Track Hub
Meet:
Marina Berenguer
Sven Francque
Sophie Lotersztajn
Jessica Zucman-Rossi
When: 11:30–12:30 BST
Where: Metabolism, Alcohol and Toxicity Track Hub
Meet:
Quentin Anstee
David Wenn
Carla Yunis
When: 11:30–12:30 BST
Where: Cirrhosis and complications Track Hub
Meet:
Laure Elkrief
Virginia Hernández-Gea
Pierre-Emmanuel Rautou
Marco Senzolo
When: 12:30–13:30 BST
Where: Cirrhosis and complications Track Hub
Meet:
Pere Ginès
Anita Arslanow
Rob de Knegt
Laurens van Kleef