Get hands-on at the Skills Learning Centre
At ILC 2022, we are organising the Skills Learning Centre for the fifth time. Seize this opportunity to boost theory with practice.
At the ILC Interactive Skills Learning Centre workshops, you can:
enhance your knowledge and skills in diagnostic and therapeutic techniques
put your questions to experts about conducting interventions in patients with liver diseases
gain hands-on training guided by experts in the field
Get to grips with:
ultrasound and elastography
hepatic heamodynamics
endo-hepatology
How are the workshops organised?
These hands-on sessions are for a limited number of delegates only. This activity is presented in a relaxed and friendly atmosphere during which delegates can observe, learn, and test material used for procedures under the guidance of experts, and ask relevant questions. Each session has several tutors onsite to assist. These sessions will not be broadcasted or recorded.
Bookings open mid-June, so stay tuned and plan to book your spot.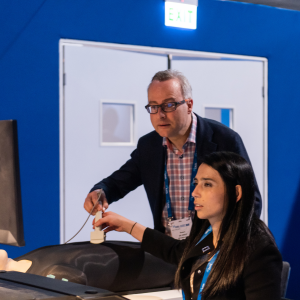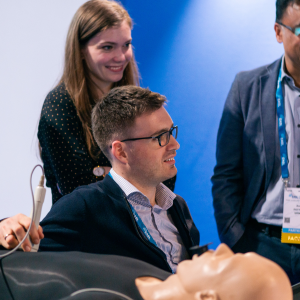 Browse the programme to choose session that suits you
Details about this year's workshops
Abdominal sonography with simulator machines – 1 session
Coordinators: Annalisa Berzigotti and Maja Thiele
Endo-hepatology – 2 sessions:
Coordinators: Ian Gralnek and Wim Laleman
Hepatic haemodynamics – 2 sessions:
Coordinators Mattias Mandorfer and Oana Nicoara-Farcau
Ultrasound and elastography – 2 sessions:
Coordinators: Annalisa Berzigotti and Maja Thiele