Description
The pathophysiology of the biliary tree and its epithelium continues to attract strong interest. In fact, cholangiopathies (diseases of the biliary tree) represent an important cause of morbidity and mortality, and a relevant indication for liver transplantation in both the pediatric and adult population. All these diseases progress because of the deposition of fibrosis in the portal space, leading to the characteristic portal-portal septa and biliary cirrhosis.
The meeting will provide a state of the art review of recent advances on biliary fibrosis and cholangiopathies, with particular emphasis on pathophysiology, unmet clinical question, pathophysiology, and treatment opportunities.  In addition, the STC will define and reconcile current areas of controversy, delineate future avenues of research and highlight translational opportunities (novel therapies).
Scientific organising committee
Welcome message from the organisers
Dear Colleagues,
It is our great pleasure to welcome you in Florence for this 2020 EASL monothematic conference on biliary fibrosis. The first EASL conference on this topic was in fact held here, in Florence almost 20 years ago. At that time, we knew very little of the pathophysiology of the biliary tree, and of the mechanisms modulating portal and biliary fibrosis. We knew that biliary fibrosis was the main mechanism of progression of chronic cholangiopathies and that the extent of fibrosis correlated with the so called ductular reaction; we also knew that in the course of chronic liver diseases, a population of cholangiocyte-like reactive cells emerged and was associated with the repair mechanisms.
Valery Desmet had brilliantly understood that the "Ductular reaction" was indeed the "pacemaker" of biliary fibrosis, but the concept was still not widely accepted by the of liver research community. The 2001 EASL conference stimulated the interest of many researchers and this weekend, again in Florence, we will review our new understanding of this fundamental process of liver repair and disease progression.
The correlation between ductular reaction and fibrosis is now demonstrated, and we know much more about the morphogenetic transcription factors that orchestrate the reparative response to chronic biliary damage; we know more about the signals that are generated by biliary mesenchymal, inflammatory and endothelial cells, and biliary stem cells, while the wounded epithelium masterminds the tissue response. The biliary epithelium is not an innocent bystander of portal inflammation, but it is pivotal in generating an inflammatory response, using innate and adaptive immune mechanisms. The histogenesis and of the different cell types and the role of biliary stem cells is also becoming more clear, along with the impact of the intestinal microbiome. All these new concepts will be covered by our excellent speakers, selected among those who made these observations.
Much of this improved understanding derives from studies on biliary atresia or on rare genetic cholangiopathies, such as Alagille Syndrome, Cystic Fibrosis, Congenital Hepatic Fibrosis, polycystic Liver Disease, progressive intrahepatic cholestasis. Their pathophysiology and clinical aspects along with and their relevance for an understanding of acquired cholangiopathies, such as PBC and PSC.
At every step the conferences will review the translational aspects of the findings. It is and it is our expectation that the conference will set the stage for novel therapeutic developments.
Why attend?
The monothematic meeting will present and discuss the latest advances in biliary biology and pathophysiology of the biliary tree, with focus on biliary fibrosis, the main mechanisms of progression of cholangiopathies
Learn how epithelial cells, mesenchymal cells, Immune cells and endothelial cells communicate and interact and how morphogenetic signals orchestrate this complex mechanism.
These will also be discussed in the light of the pathophysiology congenital/hereditary pediatric cholangiopathies
Acquire a forward looking understanding of the of the relevant molecular targets and the pipeline of pharmacologic agents.
Who should attend?
Scientists and physicians from both the academic and industry sectors interested in viral hepatitis pathogenesis and cure
Topics to be covered
Update on the pathobiology of biliary diseases
Update on the mechanisms of biliary fibrosis
Role of morphogenetic signals and cellular cross-talk
Role of nuclear receptors and effects of their modulation
Biomarkers of disease progression in chronic biliary diseases.
New experimental models and novel molecular approaches to the treatment of cholangiopathies
Speakers
View the full speaker's list for this event.
Abstracts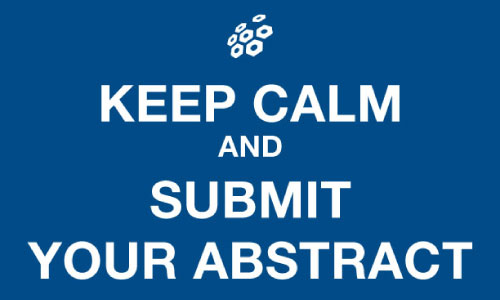 Share your research and present your science in front of international experts.
EASL is looking forward to receiving your latest research.
Deadline to submit your abstract: 19 February 2020
View abstract submission guidelines and templates >
Types of presentations
All accepted abstracts submitted in this format (abstract /late-breaker abstract) will be either presented as:
An oral presentation or
An ePoster presentation (which upon selection can also be included as an oral ePoster session)
Registration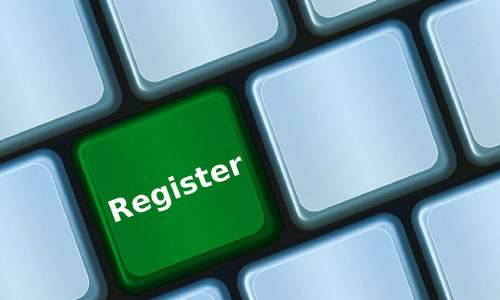 Register now
The on-site registration desk opening hours are:
Friday 15 May: from 07:00 to 20:00
Saturday 16 May: from 08:00 to 11:00
Registration fees*
Category
Early fee – until 17 March 2020 (23:59 CET)
Full fee – from 18 March 2020
EASL member
300 EUR
450 EUR
Non-member
450 EUR
550 EUR
YIs, nurses & AHPs
EASL member: 50 EUR
Non-member: 100 EUR
EASL member: 150 EUR
Non-member: 200 EUR
* Registration fees are excluded of 22% VAT

Read more on group registration, payment method and cancellation policy
Venue & accommodation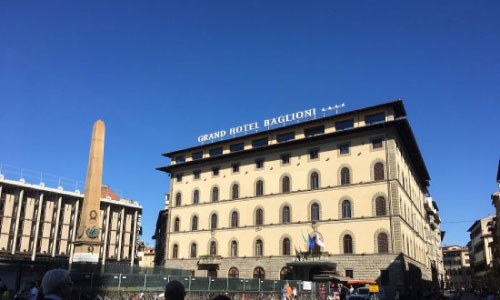 Address:
Grand Hotel Baglioni
Piazza Unità Italiana 6,
50123 Florence
Italy
Accommodation prices:
The prices quoted below are negotiated rates that EASL has obtained for a limited number of rooms:
Single 274€*
Double 304€*
*Rates are in Euros per room, per night, including breakfast, Wi-Fi access, VAT and city tax.
Full payment is required in order to receive your hotel voucher and to confirm your hotel room(s).
Read more on how to book your accommodation, visa and cancellation policy.
How to get there:
Plane
The nearest airport is Florence airport Amerigo Vespucci (FLR).
The airport is located approximately 4 Km or 20 min from the city centre.
The conference venue is approximately 25 minutes away via public transport and 20 minutes by car.
Access by tram
Take the T2 towards Unità and get off at "Unità" station, which is situated 1-minute walking distance from the hotel. The journey is about 25 minutes. Tram line tickets cost Euro 1,50 and are valid for 90 minutes from the validation hour. More info here.
Access by taxi
The journey from the airport to the venue is about 15-20 minutes. From Florence airport Amerigo Vespucci to the central area of Florence there are established fares that varies from Euro 22,00 to 25,00 according to the day of the week and time (holidays and night time costs more).

An application has been made to the EACCME® for CME accreditation of this event.